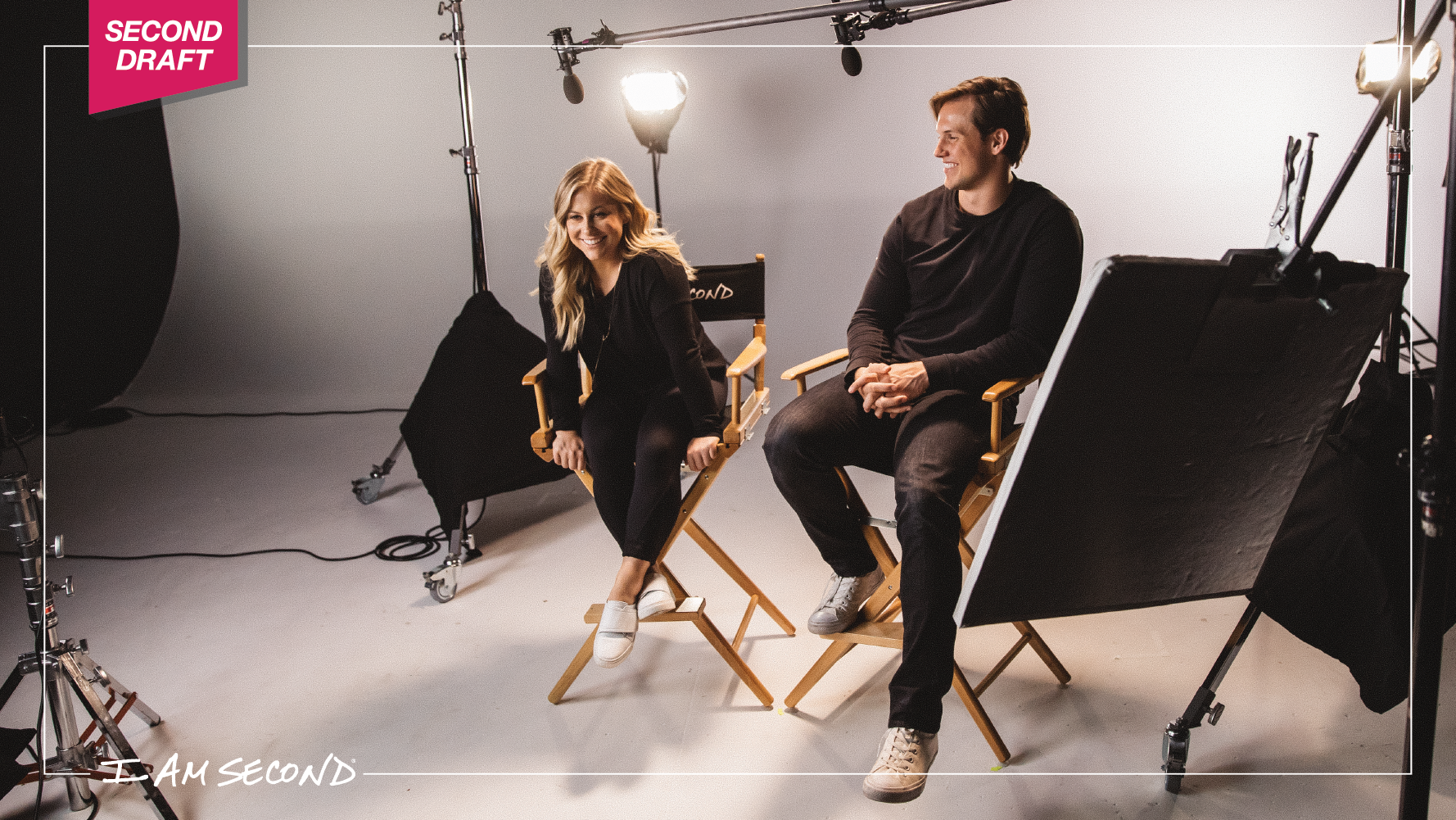 This month on Second Draft, we're all about starting strong in 2019. We've made some goals, taken inspiration from the runners in our life, and scoured the internet to re-think our go-to definitions of strength. Today, we've got three of our favorite Seconds weighing in with their own stories of strength.
Biggest Loser winner Michelle Aguilar on the strength to find her full life.
"It's an easy step to turn to food...It becomes this vicious cycle of: I need comfort and I think food will work, and I try it and it's not working and I need more."
"[My Biggest Loser season] was parents and kids vs. husbands and wives. They all had a really great connection and a great relationship, and when I looked in the direction of my mother I thought...'When I look at you, I see the source of my pain, and I see the source of my weight gain.' While everybody has somebody that they love and feel really connected with, I'm here with somebody that I hardly know."
"I told God, 'Okay...I'll give it all to you.' And from that point forward, from that night, things began to change."
"When I showed back up at that finale, I was a changed person. I really, truly began to walk in love and forgiveness toward my mom. The scale ultimately wasn't going to define me. My weight wouldn't define me. The smile on my face wasn't defining me, but God all along was defining me."
"Me being in control was really me being out of control. So I have Christ first because I know that in Him is really my full life."
You can watch Michelle's full film with I Am Second here.
Olympian Shawn Johnson and NFL Long Snapper Andrew East on the strength to share their story
Shawn: "I've feared my whole life that I wouldn't be able to get pregnant. When I found out I was, it was the greatest moment in the world because it was basically God's miracle of like, 'Yes, you've hurt your body for so many years, but this can still happen."
Shawn: "[Andrew] came home, and I told him...and it was literally the next day that we miscarried...It was probably the hardest thing I've ever had to go through. I've never felt such loss like that and I didn't know how that was possible."
Andrew: "We ended up recording all this and making a video out of it, and putting it on YouTube. It was so cool to hear other people's stories of, 'Hey, I went through the same thing.'
Shawn: "No matter what you go through, you'll always come out of it. And I think if you believe in [God] and have faith in Him, you'll come out stronger than you were before."
You can watch Shawn and Andrew's full film with I Am Second here.
NFL Linebacker Bradie James on the strength to live second
"[Living second] is...I wouldn't say it's frustrating, but you lose some friends. You lose some people that before, you could hang out with. And people start noticing that you're not doing what you used to do."
"I started by really going to church and I started really trying to understand where my faith lay. I picked up the Bible and I started reading. It was Romans 12:2 – I'll never forget it – that verse said, 'Do not conform to the things of this world, but be transformed by the renewal of your mind.' For some reason, something clicked. I need to renew my mind. If I renew my mind, then my actions will definitely follow."
"I live my life for God's approval. Trying to live up to somebody else's expectations, I'll never get there. We all have a story and we all have a platform. It's funny how God can take something that we think is a mess and turn it into a message."
You can watch Bradie's full film with I Am Second here.
We love to hear your stories too. Let us know how you experience strength in your own life in the comments.
Previously on Second Draft:
Strength According to Reddit
New Year's Checklist to Start Strong in 2019
Kathie Lee Gifford Announces Her Departure from the Today Show in the Most Hopeful Way Possible