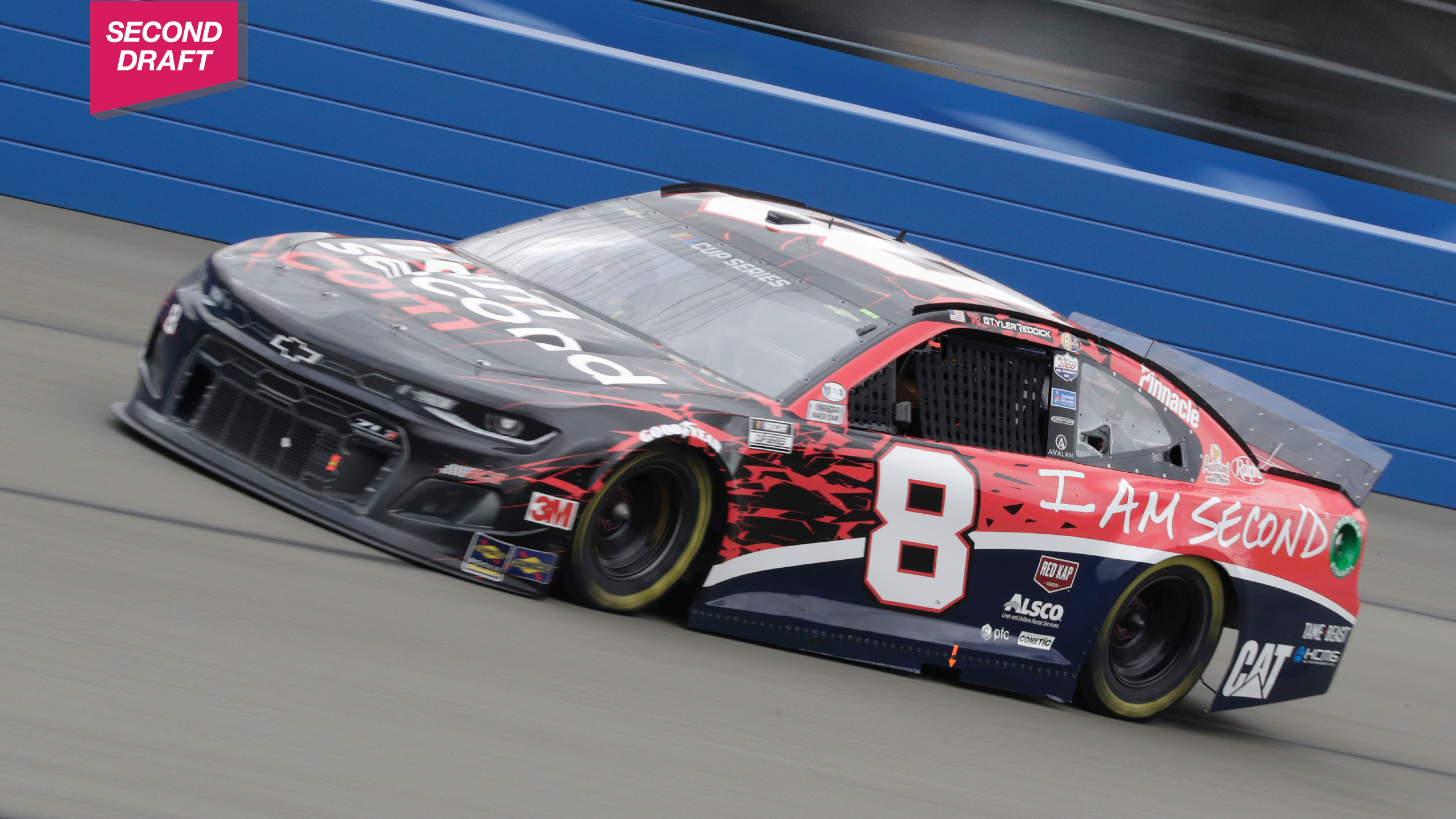 For over a decade we have been pushing the message of "Second," but this week we hope to finish first. On March 1st, the No. 8 I Am Second Chevy debuted at the Auto Club 400 for Richard Childress Racing. Tyler Reddick will be driving it again on March 8th.
Since our beginning we have partnered closely with various NASCAR drivers and owners. We've proudly told the stories of NASCAR drivers like Darrell Waltrip, Trevor Bayne, Michael McDowell and many more. Check out a collection of these stories in our NASCAR compilation film.
Back in January one of our original Seconds, Joe Gibbs, entered the 2020 NASCAR Hall of Fame. In 1996 he entered the Pro Football Hall of Fame being the only coach to win three Super Bowls with three different quarterbacks. He also managed to posses the third best winning percentage of all-time. But in the midst of a storied NFL career, Joe Gibbs shifted to an entirely new sport with the purchase of his own NASCAR racing team, Joe Gibbs Racing.
The team's first driver ended up being the famed driver, Dale Jarrett. Over the next 28 years Joe Gibbs Racing signed other such accomplished drivers as Bobby Labonte, Tony Stewart, Denny Hamlin, Kyle Busch and others. The team has earned five Cup Series championship, wins at the Daytona 500, and five Xfinity Series titles. And with 164 Cup Series race wins overall, Gibbs and his team have the third most wins in the history of the sport. Which officially makes him a legend in two sports.
While I could spend all my time here praising the talent and brilliance of the drivers and owners we've partnered with over the years, I'd be remiss if I didn't tell you what they really want to be remembered for. While they each are proud of their accomplishments on the track, it's what happened off the track that has motivated their lives.
Joe Gibbs often speaks about how the life he was given and the life we are all given is not by chance. "The universe did not happen by chance and neither do our lives. A loving God created this world and that same God made and loved me. And he loves you too." And it's knowing this simple truth that has given all his sports success real meaning.
Darrell Waltrip is another NASCAR hero who earned the kind of accolades and success that any athlete dreams about. But at the height of his racing success he was also famously the most hated driver in the sport. People booed when he won. They threw beer cans and chicken bones. Fans donned t-shirts that said, "Anybody but Waltrip."
"I'd tell people it didn't bother me," Waltrip says, "but it bothered me a lot. I didn't want people to feel that way about me. I felt like people didn't know me that well."
After a major crash and a subsequent battle with head trauma, Waltrip began to realize the hard truth of why fans hated him and also why his marriage had so many struggles.
"People call it cocky, arrogance," Waltrip says. "All these adjectives that describe a successful athlete, that's who I was. But I learned in Jesus that you don't own success. You wouldn't have success if it wasn't for Jesus Christ. He owns success. The difference in him and you is he wants to share it."
When he put Jesus first in his life, his relationships changed, his marriage changed, suddenly he'd discovered what makes life really work. Win all the races you'd like, but in life finish Second, live Second, be Second.
So to all the NASCAR fans out there, let's cheer on the I Am Second car so even more people can discover these and other powerful stories.