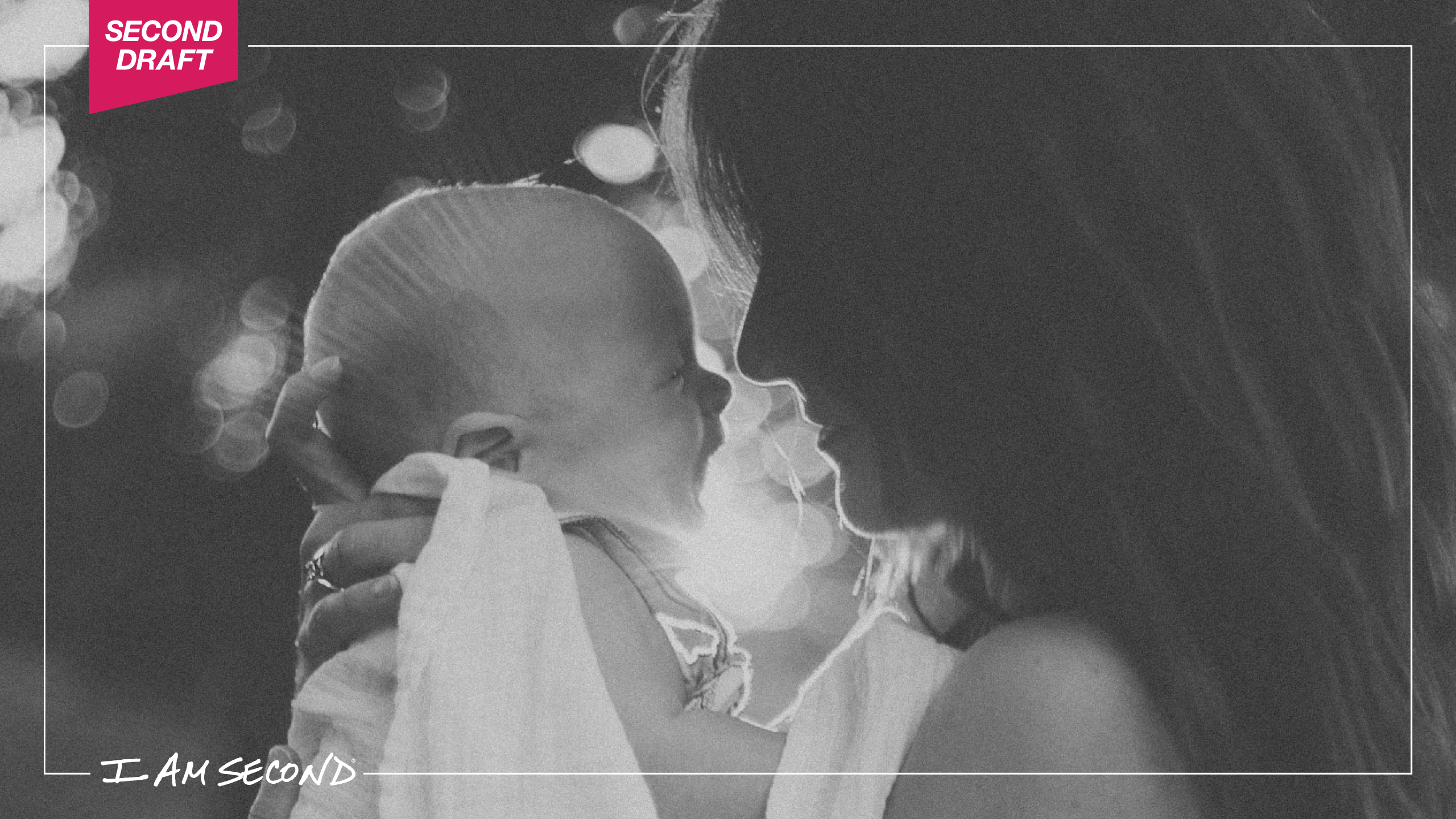 To celebrate Mother's Day, we've put together our favorite quotes from some of our very own I Am Second mothers. Share your mom's best line in the comments below!
"It might not be your plan and it might not be what you want in life. But know that God has a plan and he works it all out."
Sometimes we just need a good dose of truth. Life doesn't always work out, but God does. In case, you missed Ainsley's brand new White Chair Film check it out here.
"I was made for a reason and I need to let whatever God has created me for, that needs to be known. I don't need to stay hidden."
Said from the mouth of a self-proclaimed introvert who has spent the last seven years letting herself be known on television through her and her husband's hit show, Fixer Upper. She lives out her truth.
"We live in a copycat world. You are supposed to be you; you, uniquely. That's the first letter of uniquely. And that brings a smile to God's face because he didn't make a mistake with you."
Speaking of television, Kathie Lee Gifford, has been on there since before I was born and she never failed to be herself. Find out why she left her show after decades on air here.
"By putting him first, it's incredible how he equips us and gives us exactly what we need. People ask me what are your goals. My goal in life is to grow closer to Jesus each day, to follow his lead for me, to stay on his path, to be obedient."
From fashion model to retail mogul, Kathy Ireland proves her beauty is matched by her faith and clarity in life. Few things inspire as much as someone knows what they want to do with their life and then goes and does it.
"I wrote down for my vision that I wanted for my marriage and I called David's name out, that my eyes not wander off for anything or anyone else, that [God] keep that fire and that desire for him in our relationship."
David and Tamela Mann have made us laugh in countless "Madea" movies. Now, Tamela shows us that behind the great laughs is an inspiring commitment to love and remain faithful in her marriage.
"About three months after our divorce had happened, I heard the gospel of Jesus Christ, and that was an unbelievable day. Besides the day of my divorce, that was the saddest day of my life because I looked behind me and I saw what I had left behind. I had made a huge mistake. And the huge mistake was that I didn't know Christ."
Cheryl and her husband lived the ideal southern California life. High paying jobs, big house, two girls, and lots of friends. But she didn't have Jesus. Cheryl reminds us all that life is not about the stuff we can see around us.
"I have had a lot of trials. I have had tragedies in my life. But never has he turned me away. God can do anything. When he wants to get your attention he can and he does."
She certainly knows about trials as she founded the National Breast Cancer Association after her own fight with breast cancer.
"Those years of growing they were not always easy because that kind of behavior you had before they always follow you through. It takes a lot of time...to learn the ways to be gentle and kind and faithful."
If you haven't watched her film, you really need to. Kay Robertson, of Duck Dynasty fame, stayed faithful to her husband, her family, and her values, even when everything went wrong. She reminds us here that gentleness, kindness, and faithfulness are hard won attributes that come with time.
"I've realized that so often I just saw the threads. I never saw the blanket. God sees the whole tapestry, the whole blanket. So often in my life I just see the thread and what I'm realizing is that God sees eternity in perspective. God sees my whole life in perspective."
Way to give us some perspective on perspective. Life, from our vantage point, doesn't always make a lot of sense. But knowing that God sees the whole blanket sure gives a sense of comfort that it'll work out in the end.