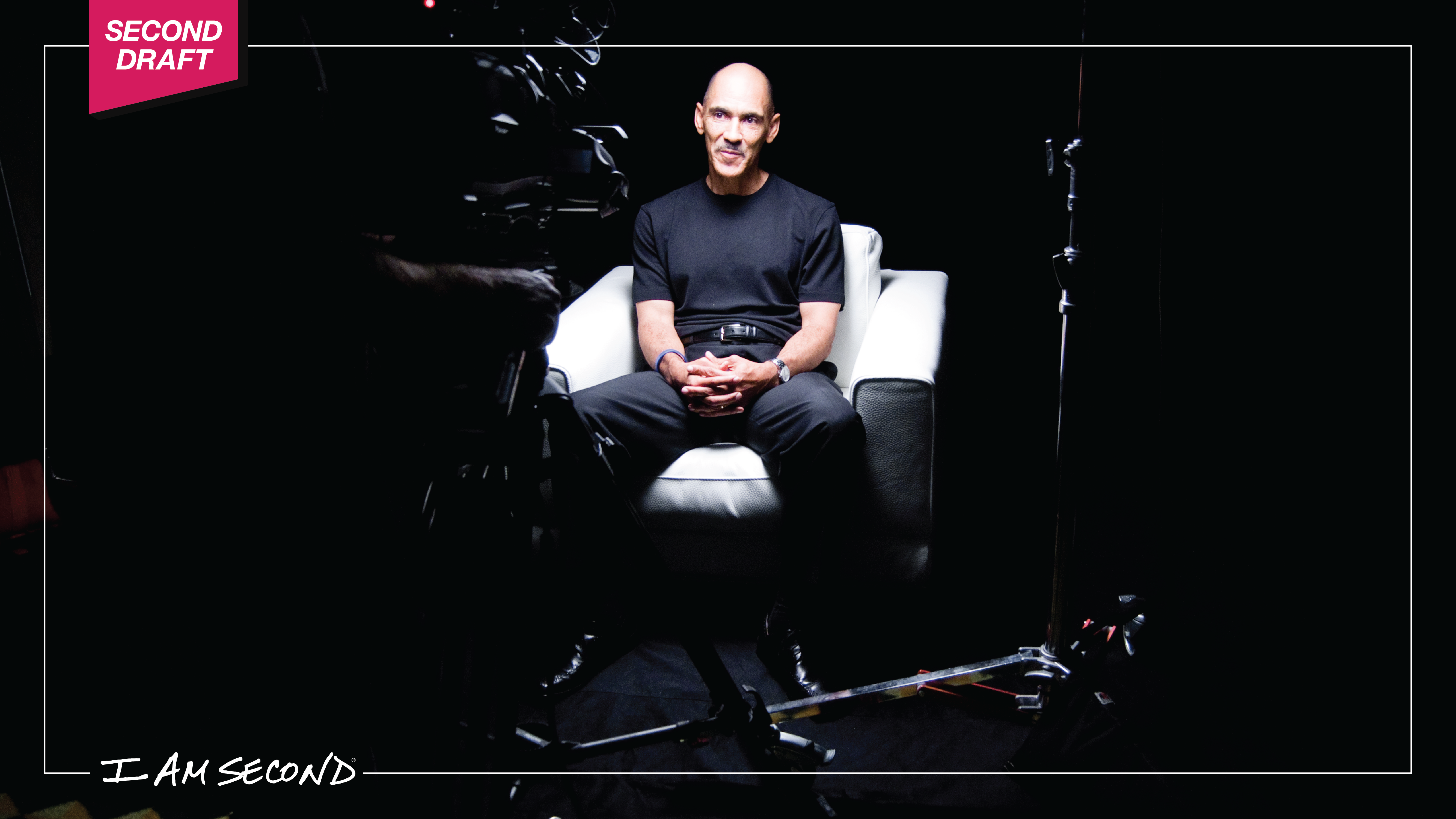 Tony Dungy joined the Tampa Bay Buccaneers as head coach in 1996. His prowess in building a tough defensive system brought the Bucs to the playoffs four of the six years he coached there. But he failed to win the Super Bowl.
"When I got the job [in Tampa Bay], I said, 'We're going to win a Super Bowl," Tony recalled.
He never expected to land the head coach job in Tampa, but when he did he took it as a call from God.
"When I was called to interview at Tampa," Dungy said, "I told Lauren, [my wife], that we're not going to get this job. I don't know anybody there. I have no connections. But I came down there feeling like this is where God wants us. We are going to win. Everything's going to be great because this is God' plan. It's not my plan."
Surprisingly, they offered him the job anyways and he took it. But after six years of failing to win the big game, he was fired.
"I didn't know when I got fired what I was supposed to do. Was I supposed to look for something in Tampa outside of football? Or was I supposed to look for another job, another city. It was one of the biggest disappointments of my life, because I did feel like the Lord had brought me down to Tampa. It just didn't work out the way I had planned it."
Coaching the Bucs was more than a job for Tony Dungy. He believed he'd found God's plan for his life. He believed that his destiny was to bring this team to the Super Bowl and to win it. To have that dream cut off, grew even more bitter when the following year the team he'd spent six years building won the Super Bowl without him. But while struggling to process thoughts of disappointment and even to understand God's plan for his life, he got a call from Indianapolis.
"We are making a change at head coach with the Indianapolis Colts," Jim Irsay, the owner of the Colts, said on the call, "And you're the guy I want to be our coach. I believe in all the things that you believe in. We want to do things the right way. We want to win, and you're the guy to lead us."
"That was a message that I really needed to hear at that point," Tony Dungy said.
The Indianapolis Colts compiled a 48-16 regular season record from 2002-2005 with Dungy as head coach. But they won zero Super Bowls.
"Even though we, for four or five years, had those bitter disappointments at the end of each year, I never gave up," he said. "It wasn't to the point where I said we can never win this thing. But I got to the point where if that is what God has in store, it would be a bitter pill to swallow, but I'm going to be ok with that."
"My favorite passage in the Bible is where Christ says, 'What would it profit a man to gain the whole world but forfeit his soul?' With 31 years in the National Football League, I've seen that a lot. The things I always wanted to tell my players: don't put this game first. Don't make football everything in your life. How we relate to each other, how we live, what you have in your heart for eternity, how you respond to the Lord, that's the most important thing. The game will take care of itself."
The 2006 season began and the team's slogan became, "It's our time."
"Those disappointments were in the past, but now it's our time," Tony recalled feeling at the time. "We've got to seize the moment."
On February 7, 2007 Tony Dungy led the Indianapolis Colts to a 29-17 Victory over the Chicago Bears in Super Bowl XLI.
Tony Dungy had to go through disappointment before God gave him victory. He knew God was testing his allegiance to those words of Jesus. Would he forfeit his soul to gain his dream? Tony never stopped wanting to win the Super Bowl, but he stayed determined to only win it the right way.
"I wanted to do it the right way," he said. "I wanted to do it so that our young men are people that the community's going to be proud of. I'm going to do it in such a way that we're doing the right things with our families and it's going to be a win-win situation."
"Every decision I make in life, I'm going to make it through the lens of Jesus Christ. I'm going to put him first. My own feelings, my own thoughts, my own desires are going to be second. It's that simple. And if we do that, Christ has promised that he'd guide us to that ultimate victory."
Tony Dungy achieved his dream of winning the Super Bowl, but only after he had proved his commitment to keep God first in his life. He understood that ultimate victory is something so much bigger than any football game.
What have you put first in your life? Is God first? Have you put someone or something else ahead of God? Are you still struggling to figure out what belongs on top of the priority list of life? Comment below and tell us your story.
Watch Tony Dungy share his story here.