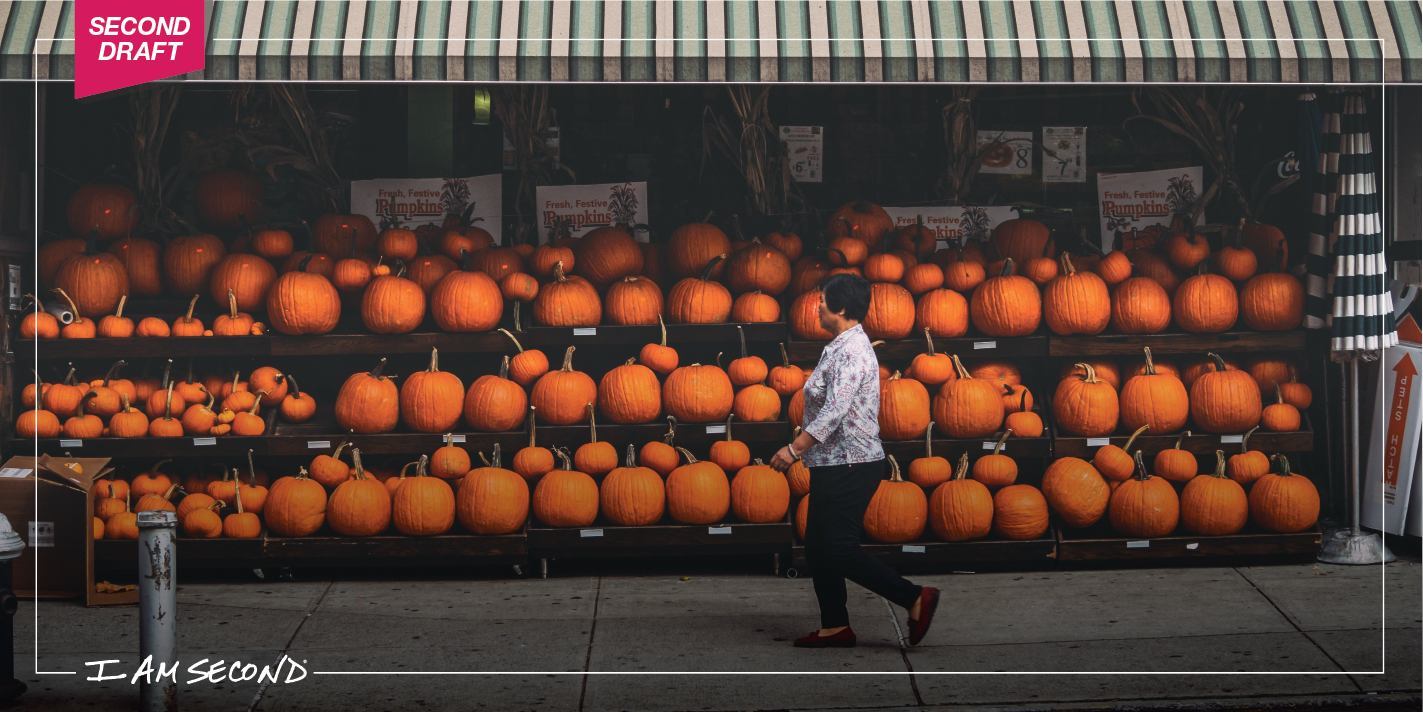 Serious question: Can you believe it's almost December? Because it feels like fall just got here ten minutes ago. We had an incredible month of November in which we shared meals with our families and friends, told stories, and went all the way in on the sweet potatoes and mac and cheese. We also challenged ourselves to #22DaysofGiving, and it's left us thinking about all the resources we have – of love, time, money, talent, skill and attention – and all the ways there are to share those things with those who need them most.
Here's what three of our favorite Seconds had to say about the practice of giving in their own lives, and what it means to give back some of what they themselves have been given.
Singer Lilly Goodman on giving through her talent
"I remember I had arguments with my mom...because I would say, 'If you want to sing, you sing, but I don't want to sing. I don't want to be seen. I don't like to be in front of people.' And she would always say, 'But you do it well...and every time you sing,' she would say, 'people receive something special.'''
"Today, I say that God placed in me attributes that are perfect and right in order for me to fulfill the calling that He gave me. And it is something that I always advise – that we put our trust in God, that we find our identity in Him."
"I think of me as that little girl – shy, insecure about her talents and her calling – and God looking at me and saying, 'If she is in my hands, I can do extraordinary things with her.'"
Watch Lilly's full film with I Am Second here.
MLB Pitcher Clayton Kershaw giving through his resources and influence
"If you're playing baseball, why are you playing baseball? Is it to have good success on the field and be a Hall of Famer or whatever it is? Sure, that's everybody's goal. But, then what? For me, it's about the legacy you leave off the field. It's about how many people you can affect through the platform that [God] gave me."
Watch Clayton's full film with I Am Second here.
Tyrone Flowers, founder of Higher M-Pact, on giving through openness and shared experience.
"I realized that the kids that I was working with – all of them are goings through something I've already experienced – parents are incarcerated or dead, grew up in poverty, trouble in school, lack of support emotionally, mentally, physically, educationally – so I knew that God had equipped me uniquely to work with high-risk, urban youth. I realized that it's not about me, it's about what God can do through me to change the lives of others."
Watch Tyrone's full film with I Am Second here.
Lead photo by Josh Boot via Unsplash