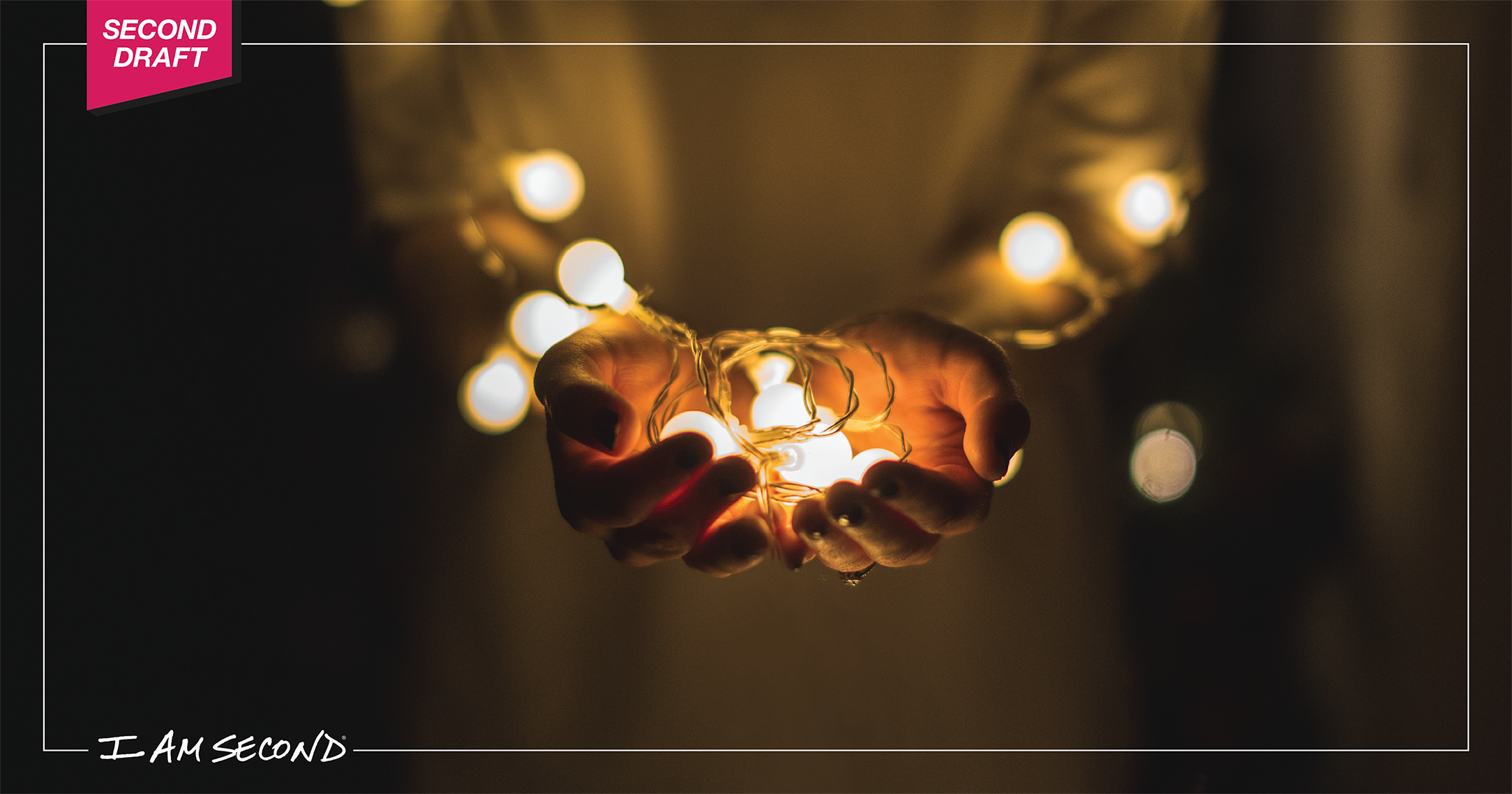 "Love one another deeply as brothers and sisters. Outdo one another in showing honor." – Romans 12:10
What would it look like if we treated everyone we met like family? That's a question we've been asking ourselves this month at I Am Second as we challenged ourselves to #22DaysofGiving inspired by this season of gathering with family and friends, and living in gratitude. Showing love to those who need it most is something we want to define our lives all the time, not just for these three weeks leading up to Thanksgiving. But let's be real, with so many things vying for space in our lives, it helps to be intentional about setting aside time to cultivate a practice of giving. For these 22 days, we committed to finding big and small ways every day to give to those who have need, treating them with the same care and attention that we would our own families. Sometimes, giving begins with getting out of our own heads and really seeing those around us – their stories, what they're going through, and what they need.
This is a story about Sarah.
Sarah's having one of those weeks. She's a single mom, and all five of her kids are sick with the flu. She's overwhelmed and exhausted and coming down with something herself. Her house is a mess. Her to-do list is out of control. One of her friends tells her about this thing called Living Second, a platform that provides repairs and household services for free for those who need them. At first, she's not sure. She hates asking for help – it makes her feel small when she most wants to feel strong – but the week is starting to feel like it's coming apart at the seams, and a little help is exactly what she needs.
Sarah fills out the form on the Living Second website and requests a house cleaning. She gets her promo code that covers the full cost of the service. The Living Second platform partners with an app called TAKL that schedules someone to come and deep clean Sarah's house the next morning. In the afternoon, she arrives home with her kids to a house that has been fully cleaned and disinfected after a week of sickness. A soft, quiet relief moves through her. She feels seen. She feels loved. She feels like she can take a breath.
There's a moment in every story called the fulcrum. It's the point at which the story pivots, shifts direction, changes course. The fulcrum is originally a mathematical concept. A Greek mathematician and physicist named Archimedes proved that placing a lever on a raised fulcrum point allowed the force exerted on one end of the lever to be exponentially magnified. Using this principle, he claimed, extraordinary things become possible.
Sometimes, like Sarah, we go through seasons when our story feels stuck, weighed down and held in place by all the things we need to do to survive the day, and we find ourselves in need. The word fulcrum comes from a Greek word that literally means "to prop up." When we're living in a difficult story, sometimes we just need someone to come alongside us, to prop us up for a second and shift the direction of our day or our week toward hope. A fulcrum moment doesn't always have to be big and loud and climactic. Sometimes it's a small, simple act, but it allows everything to shift, even things that feel the most immovable. Building a practice of giving – of seeing people's needs and offering help – creates space for hope to catalyze change.
Our giving doesn't stop when the 22 days are over. The Living Second platform is just one of a million simple ways to show up for people who need it and help them feel seen, connected and loved instead of alone and overwhelmed. This Thanksgiving week, we are grateful for you – for your stories, for your courage in the face of difficult things and for all the ways you love and give and inspire hope.
You can find more information on supporting or volunteering through Living Second here.