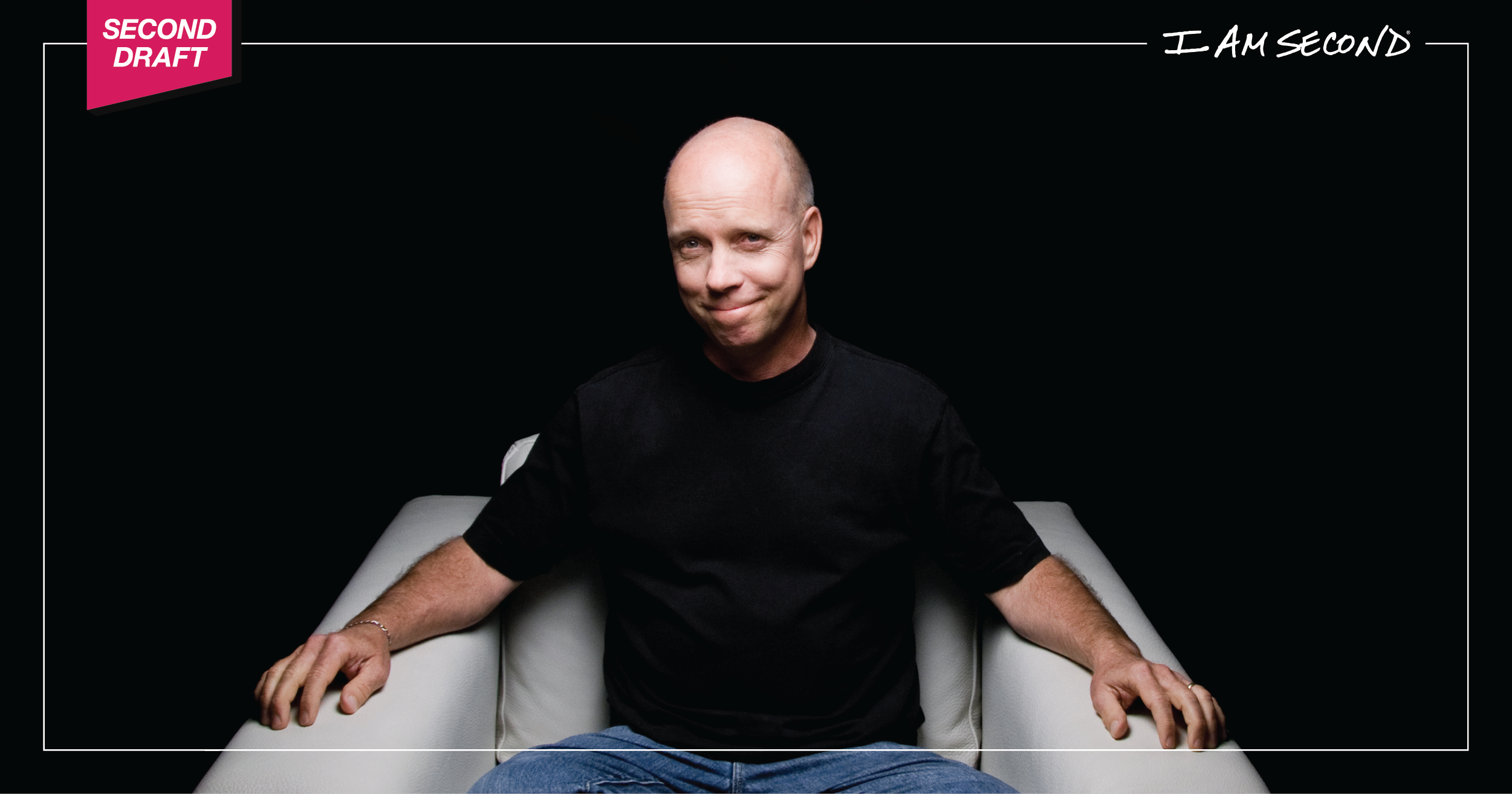 "I don't think anyone's truly equipped to go out in front of 1 billion, 2 billion, 3 billion people on an Olympic stage," Scott Hamilton said. "You wonder why you do this because you're so nervous."
Those nerves rarely showed during his decade of dominance in figure skating. Starting in 1981, Scott Hamilton won 16 consecutive national and world championships, was inducted in both US Olympics and World Figure Skating Halls of Fame, and cemented superstar status by creating and touring with Stars on Ice.
"I found a way to be just good enough to win the gold medal," he said in his typical self deflecting manner.
But his climb to sports greatness began with a medical issue which, at the age of two, had mysteriously stopped him from growing.
"I was in and out of hospitals for years," he said. "I was never really home. What ended up happening was I came from being in and out of hospitals and I ended up going to the skating club thing just by accident. I found skating and it progressed and pretty soon I'm competing."
His stunted stature played well in a sport that rewards compact bodies able to throw themselves through the air with finesse and artistry.
"All my role models and the people that were teaching me how to live day-to-day were older skaters. There was a lot of it that was terrific, but a lot of it really wasn't guiding me in any real direction."
Then his mother died of cancer and something in him awakened.
"I knew I needed something more, something better. I think I needed to have some strength and my mother was my source of strength. When she was gone, I just didn't ever want to be less than she thought I could be. But what was about to happen really changed my life forever."
In 1997, at a career high, Hamilton was forced to leave the ice to undergo chemotherapy for testicular cancer. He survived the treatment and the cancer went into remission, but it left him searching for something more than what skating could give him.
"I survived something that took the most important person in my life off the planet. She died of cancer and I survived. What's my purpose now? What do I need to do."
Around that time he met Tracie Robinson, who would later become his wife.
"She brought me to church," he said. "She took me to a minister, a man named Ken Durham. And the first thing he said to me, which was extraordinary, was 'You have to understand that Christianity is a faith of history. These things actually happened. Study what has happened and see how that resonates in your own life.'"
But Scott's health would soon fail him again. A year after the birth of his son, he discovered he had a brain tumor. He met with his wife and told her the news.
"She took my hands and without hesitation, she just started to pray," he said. "It was in that moment, I knew where I was going to put everything; my trust, my faith, my everything."
As the doctors began to study the tumor, they found an answer to Scott's childhood mystery. The mystery ailment that stopped him from growing at the proper rate, that resulted in him being only 5' 4" was actually this tumor. He had carried this tumor with him all his life. It held up his growth but also enabled him to be the elite athlete that he was.
"Who would I be without a brain tumor?" he asked. "If I would have grown those years, where would I be? Who would I be? I could choose to look at it as debilitating, to choose to focus on suffering. I choose to look at that brain tumor as the greatest gift that I could've gotten because it made everything else possible."
Scott Hamilton faced a mysterious childhood ailment and a lot of early doubts regarding his health. He struggled to process the death of his mother. He had to cope with the pressures of performing in front of millions of people. And at the height of it all, he had to face the prospect of death.
"I needed a great deal of strength," he said, reflecting on his life. "I understand that through a strong relationship with Jesus you can endure anything. I just learned that the only true disability in life is a bad attitude. God is there to guide you through the tough spots. God was there every single time, every single time."
Scott Hamilton has continued to seek treatment for his ongoing battles with cancer. In addition to testicular cancer, he has been diagnosed with a brain tumor three different times in 2004, 2010, and most recently in 2016. He frequently lends his voice and influence to bring courage to fellow cancer survivors and their supporters by sharing his story and ongoing battle. In 2014, he founded the Scott Hamilton CARES Foundation dedicated to changing the future of cancer by funding advanced, innovative research that treats the cancer while sparing the patient using less-toxic treatments.
"My name is Scott Hamilton and I Am Second."