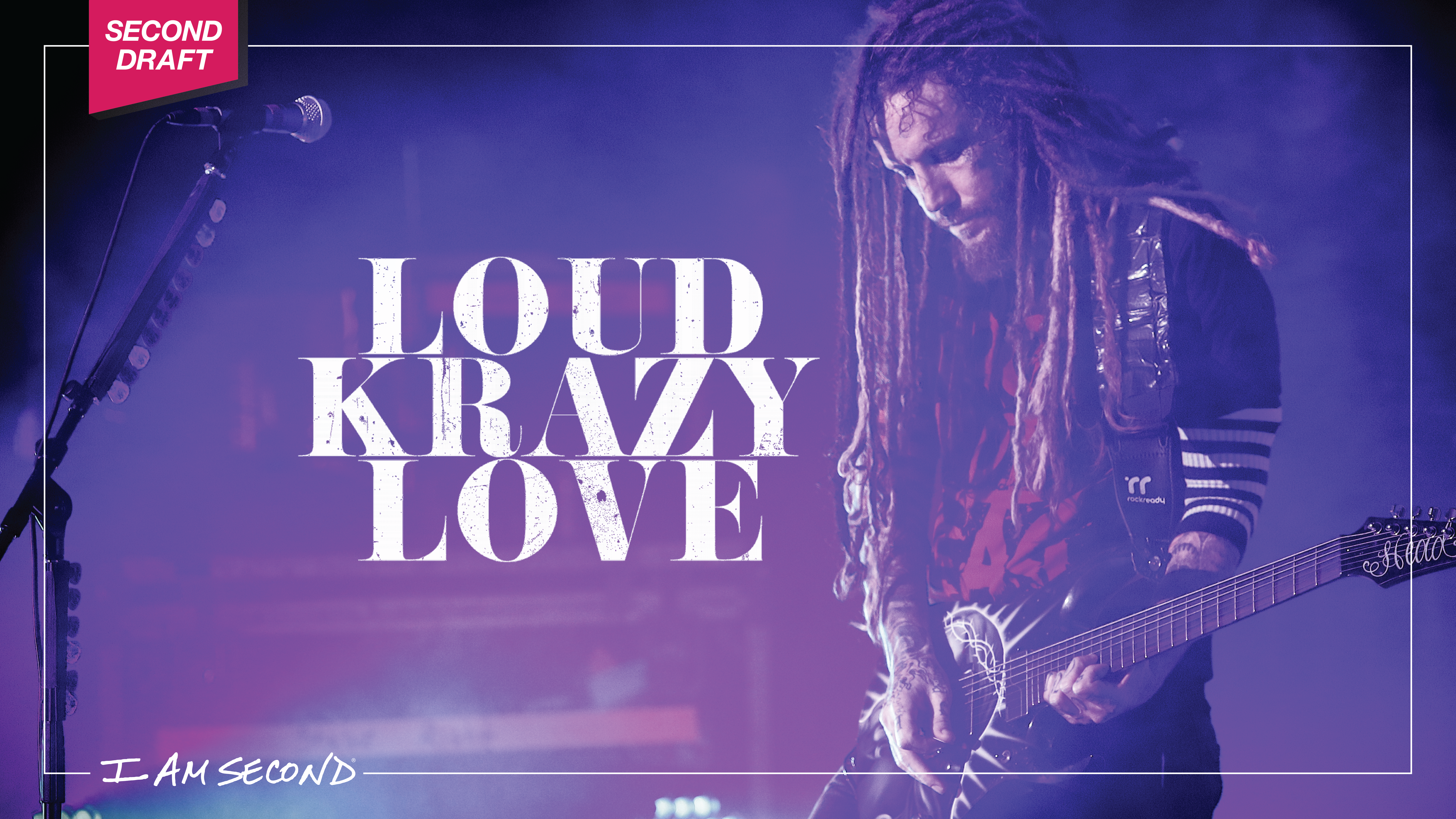 We are super excited this week. Like, mark-our-calendars, make-homemade-signs, buy-spontaneous-doughnuts-for-everyone-we-know excited because two great things are happening: 1) We released a Second Edition with Korn guitarist Brian Welch about his journey of out of addiction and into hope, and 2) Our feature-length documentary, Loud Krazy Love, with Brian and his daughter Jennea aired on Showtime last night. (See? Bring us all the doughnuts!)
To celebrate, we're breaking down our top ten favorite moments from Loud Krazy Love...
1. Brian "Head" Welch describing the birth of his daughter, Jennea.
"That day Jennea was born was like the most euphoric, miraculous unconditional love – total purity in the room – but, I think deep down inside of me I knew I was incapable of being what she needed and deserved."
2. Pretty much every moment with Brian's parents, Phil and Maryellen.
Phil: "I used to walk down the hallway at home and poke my head in and say, 'Would you please play Ghostriders in the Sky so I can recognize what you're playing?'"
3. Brian on the complexity of getting everything you thought you wanted.
'When you're on TV everyday, when you have checks rolling in, when you have sold out arena shows, it's like...I had to play that role. Everyone thought I had everything so I had to act like I was happy and things were okay."
4. Brian on addiction and searching for hope.
"Who have I become that I would do this to myself, to my body, to my home, to my daughter? But I was stuck. I had sunk so low into my secrets, I couldn't live with myself."
5. Jennea Welch on family.
"To be honest, I didn't know what family was. I just thought it was a word that meant people who were related to each other. I didn't think it meant anything else."
6. Brian on the moment that changed everything.
"I had no concept of what God was like...I walked in[to church], I had my hood up, I had a backpack with me with all this stuff I could tweak on if I needed...I just remember feeling that peace. It was weird because I went from just total gutter...to up here and just feeling a feeling I never felt before – it was a drawing of God to his heart."
7. Maryellen Welch on choosing to do the work of understanding instead of rushing to judgement.
"I told Phil, 'You know what? I need to go to church so that I understand what's happening to him.' Eventually Phil started going to church with me because of the same reason."
8. Reggie "Fieldy" Arvizu on Brian's return to the stage with Korn after he left, 8 years prior, to raise his daughter.
"I don't know, it's just one of those things. You just know, you know? Like for some reason, it was not right for like eight years and then it just opened up. God opened the doors up and it's just right."
9. Jennea Welch on what she wants to people to know.
"I want to say that there's hope...no one is on earth just because. There's a purpose for everyone being alive."
10. Brian with a truly awesome jack-o-lantern metaphor.
"It's like on Halloween when you get the pumpkins and scoop out all the guts and the stuff and put the candle – the light – in there. [Jesus] scooped all that crap out of me for eight years, and He put the light inside of me, you know?"
Think we missed a few good ones? Check out the movie and let us know your favorite moment in the comments. Loud Krazy Love is now available on Showtime, and in wide release in March 2019.
Previously on Second Draft:
Five Things We've Learned About Hope from Korn Guitarist Brian Welch
New Music from our Second Family
Three Seconds: Jordan Rogers, Victoria Childress and Pete Briscoe on Hope