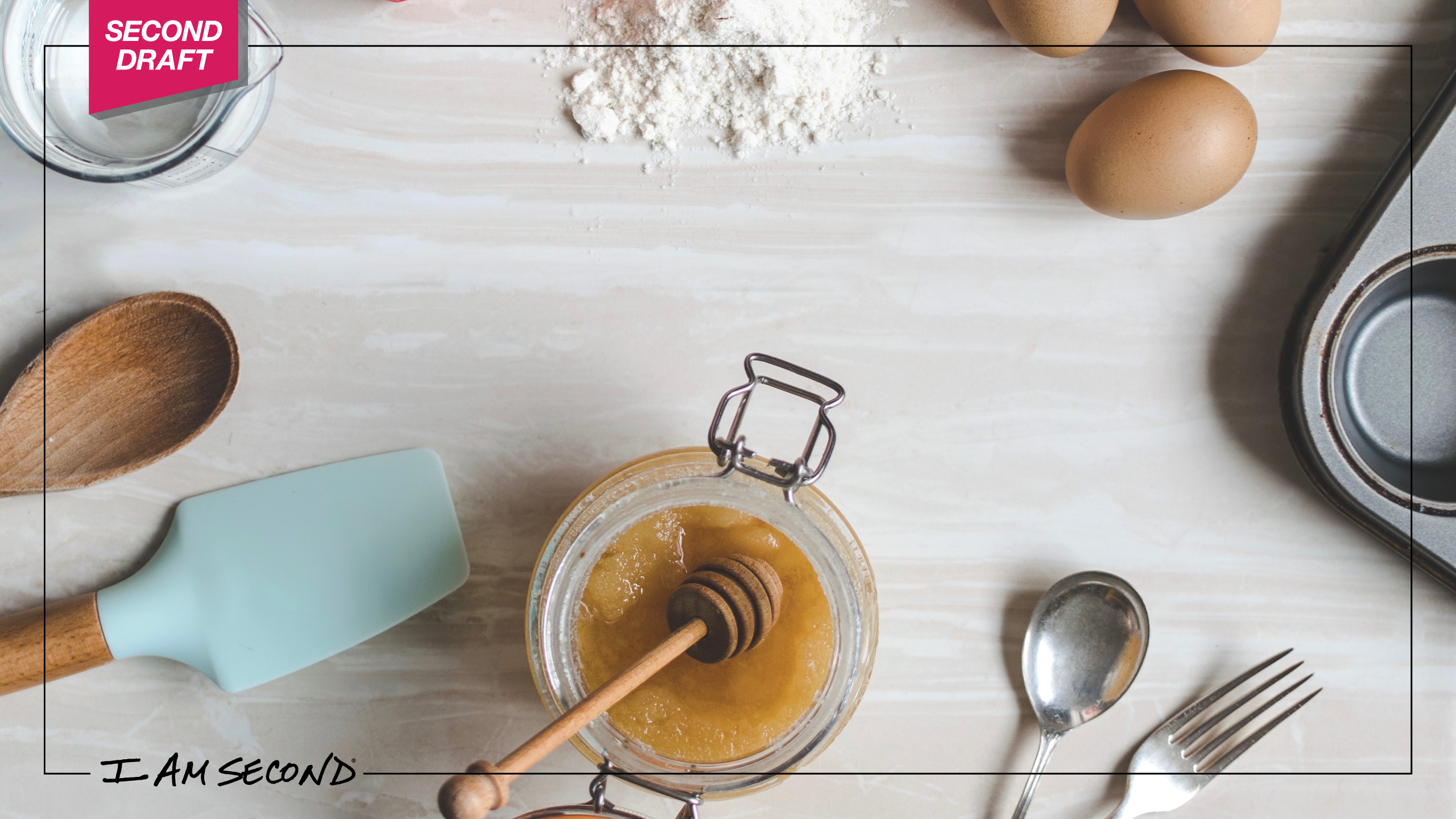 Entrepreneur Ayesha Curry has built a career rooted in things she loves: family, food and faith in God. In 2014, she started a blog to share her recipes and her faith, and tell stories from her days. The blog led to a YouTube channel, a show on the Food Network, her own line of kitchenware, a restaurant with locations in San Francisco and Houston, and a long list of additional projects.
Even with all the professional irons she has in the fire, there's still one question she gets asked most often...
Good Morning America anchor Robin Roberts: "What is it like to be a basketball wife, if you will?"
Ayesha: "It's interesting, I don't like to call myself a basketball wife. I like to say I'm just a young woman who happened to marry somebody that ended up playing basketball. And for him, I don't think he would identify himself as a basketball player. He's a young man of God placed in a great position doing what he loves, playing basketball."
Ralph Waldo Emerson wrote, "To be yourself in a world that is constantly trying to make you something else is the greatest accomplishment." In a public life, where everyone seems to have an opinion about who she is and what her life is like, we love Ayesha's refusal to be defined by her husband's profession and fame or even her own achievements. Like the career she's built for herself, she chooses to ground her identity in the things she loves: her faith in God, her husband and her daughters, and the things she creates. The foundation of her faith allows her to navigate the scrutiny of such a public position with grace and truth. She's able to move through the criticism and praise that attempts to define her, knowing that the only definition of who she is that matters is her own.
On her website, she describes herself this way: "I love the Lord, food, and my family. I started this site to witness, exchange recipes, stories and document the daily happenings that season my life. In a world full of dark this is my place to give thanks and share the people, places, and things that bring light into my life."
You can watch Ayesha's full interview with Good Morning America here:
For more stories of faith and identity, you can check out:
ESPN's Maria Taylor on the Thing That Defines Her
Three Seconds: Baron Batch, Christine Petric, and Gabe Salazar on Identity
Lead photo via unsplash