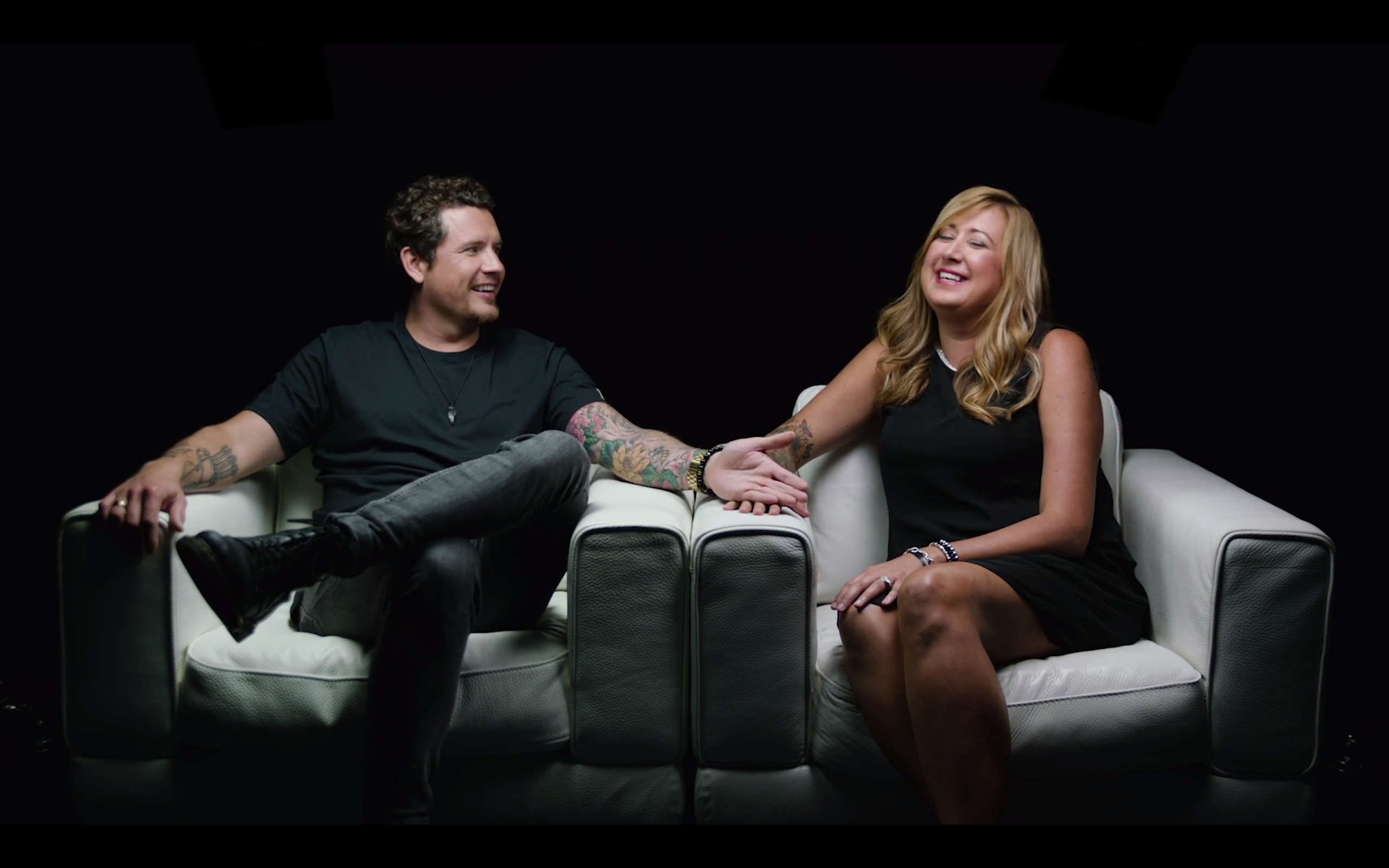 Okay, first things first. If you didn't see Michael Ketterer, a pediatric mental health nurse and father of six, audition for America's Got Talent with a raw, soulful version of the Bee Gees' To Love Somebody, let's all stop what we're doing and watch it together right now.

Confession: we've definitely watched that clip at least ten times this week, and like the eleven million other people that have watched right along with us, the thing we're drawn to is love. Michael is facing down nervousness, cameras, a room full of thousands of people, and, if we're honest, an intimidating amount of production and stage design, and delivering a performance so unabashedly full of love for his family that the judges (and all the rest of us) can't help but respond to it.
When Michael and his wife Ivey sat down with I Am Second, they talked to us about that moment. "The moment that I stepped out on that stage, it was just extremely special," Michael said. "To perform a song to my children in front of the world, and I got to tell them how much I love them."
Growing up without a consistent fatherly presence in his life, Michael never considered himself an obvious candidate for parenthood. Ivey agrees, "Parenting wasn't on our agenda when we got married." After life-threatening complications during the birth of their daughter, Michael and Ivey made the decision not to have any more children. But, they were introduced to the option of adopting through foster care by family friends. The idea made its way into their heads and hearts and dreams, and they eventually adopted five sons who were surviving difficult, painful circumstances.
There's another moment from Michael's audition that we keep thinking about and coming back to – the moment Michael says, "When you're surviving you can't dream."
There are so many things in this life to be survived. There is loneliness and fear and hate. There is illness and abuse and violation. There is unspeakable pain. When you're clinging to a rock face, you can't think about reaching the top or what might be possible there. There is only getting through one moment, and then another. There is only holding on.
Survival can be hard to shake. When all you've known is holding on, it's tough to loosen that hold, to let go of those instincts and patterns even when they're no longer needed. Sometimes dreaming and thriving are things that need to be learned. This week, we watched Michael step onto the America's Got Talent stage again for the first time since his original audition. Before his performance, they ran a clip of an interview with Michael's children. This is what they said.
My dream is to get a good education.
My dream is to be a chef one day.
My dream is to be like my dad, and I feel like I can do that.
Michael and his wife Ivey showed up with their time, their love and their faith, and they've restored things for their sons that every child should have – love, freedom, safety, family. But, they're doing something else too – they're showing their kids how to dream. Taking the stage week after week, Michael is teaching them by his own example how to reach for extraordinary things, giving them a concrete vision of possibility and hope.
Want to hear more about the Ketterer's story and how they became a family? You can watch Michael and Ivey's full film with I Am Second here.