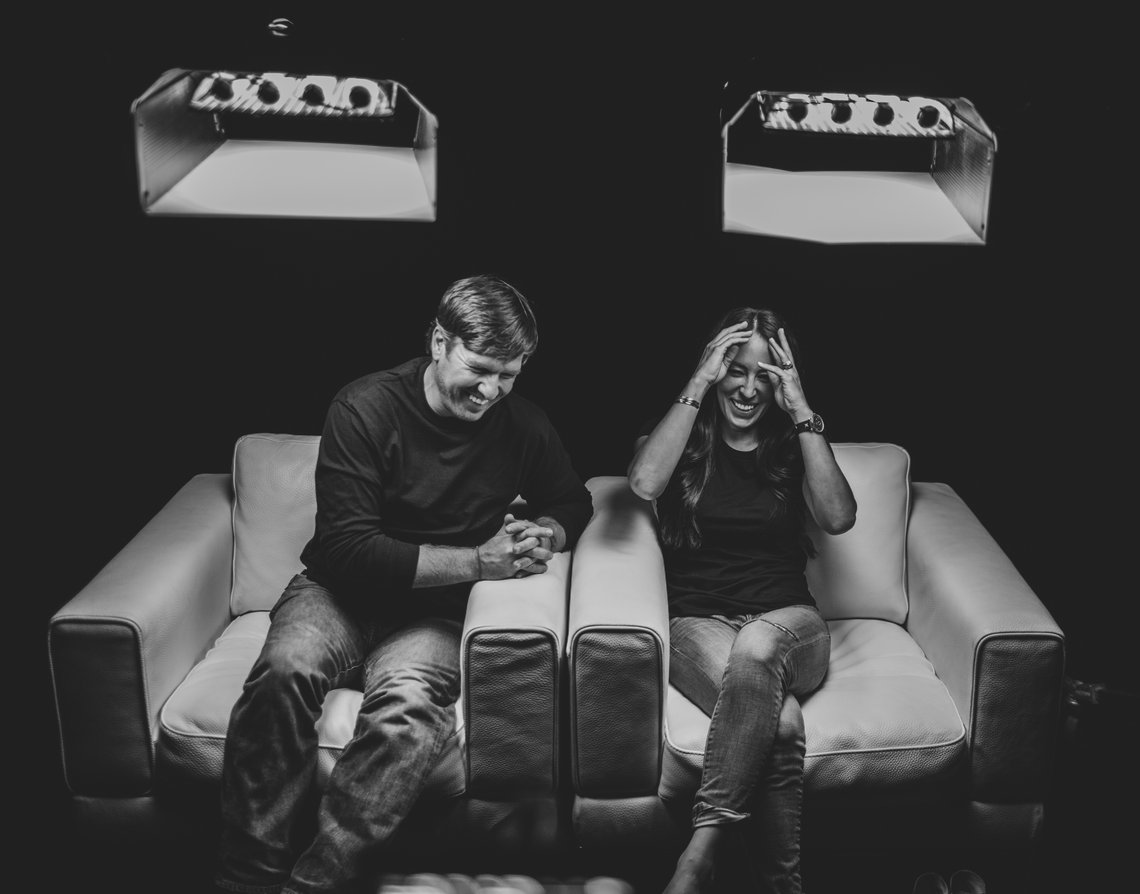 At I Am Second, we're about renovation. We believe that living second means an ongoing restoration of our thinking, our perspectives, and our foundations, letting old ideas be informed by a growing, relevant faith, continually making them new. Chip and Joanna Gaines know something about renovation. Last week, they filmed their final episode of HGTV's Fixer Upper after five seasons of using creative, thoughtful design to restore the old and broken down, making it new and meaningful week after week. As they begin this new season in their life, we've been thinking on some of things we've learned from them and their passion for their family, their marriage and their business.
Bringing two disparate materials together in a new way can create something stronger than either could be separately.
"I think loving somebody is top-rolled-down-James-Dean-flying-through-the-mountains-going-too-fast-reckless," Chip says, glancing at Joanna. "Your idea was...sitting around eating Church's Chicken." At the mention of the chicken, they both press their palms together in prayer, and we get it. Fried food can be a spiritual experience.
Joanna nods. "I like safety. I like knowing what's coming." And yet, even as they're describing themselves as two separate extremes, it's clear from their ease together, from the family they're raising and the business they've built, that their commitment to using their differences to broaden and deepen their individual growth has made them into an even stronger force.
"I've learned so much about order and structure and process through my wife," Chip tells us. "And God is all of those things to me now."
Joanna looks at Chip, nodding. "You push me out of my comfort zone...I've learned that when you take a step out in faith, when it makes absolutely no sense, I think that's where the greater reward is. There's no telling where that will take you."
Being truly known creates a new freedom to live authentically
We believe that love is powerful - it transforms, renovates and restores. Being loved means being known deeply and fully. It gives us a foundation on which to build and rebuild the person we want to be.
"[Joanna] knows me in a way that's caused me to stop acting," Chip says. "I feel like I've really been an actor, I've been a character my whole life. I've always tried to prove something to someone...[With Joanna], I finally felt content for the first time in my life. I felt like I could be exactly who I was."
Grace - for ourselves and for others - is one of the strongest tools in our arsenal.
In our current cultural moment, where so many voices shout each other down, where being right often takes precedence over being understood, leaving us fractured and immovable, grace turns out to be sort of a radical action. In The Magnolia Story, Joanna writes, "Take life season by season...and when you feel the tilt is heavy on one side, lean toward grace and this will help you through."
We don't have all the answers to things that divide us, but we think Joanna is right – leaning toward grace is a step toward making us new.
Cheers to Chip and Joanna as they start a new chapter in their family and their work. Watch their full conversation with I Am Second here.