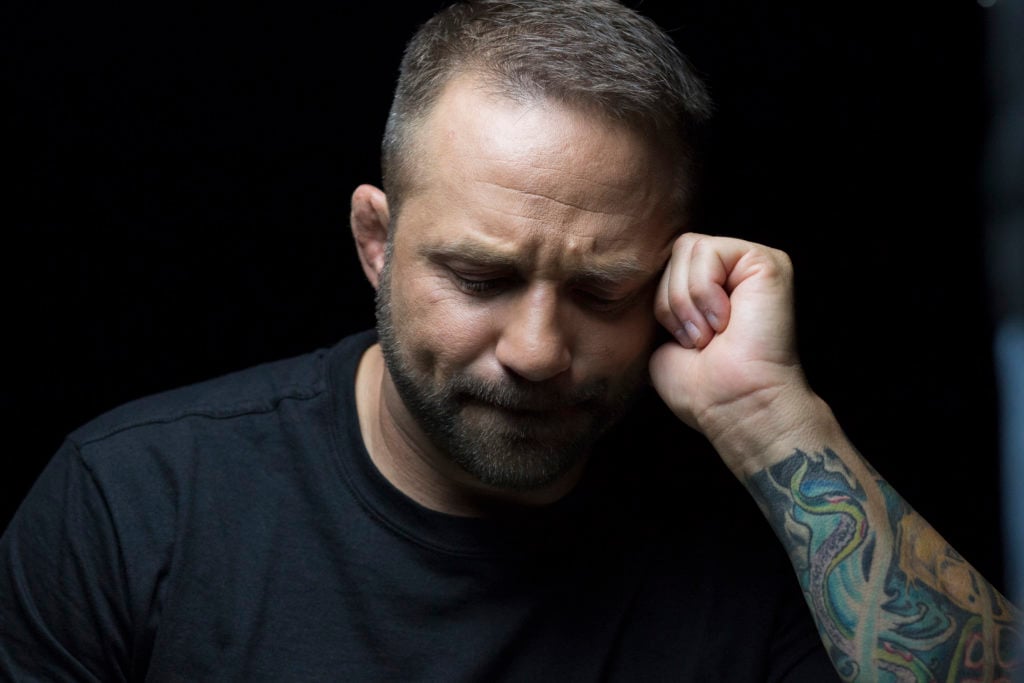 Chad Robichaux (Photo via I Am Second)

It's been nearly 15 years since the United States went to war following 9/11. And while that's meant a lot of things for the country, there's one simple effect that's undeniable: There are a lot of veterans coming home. And as our men and women come home from war, many of them are returning with a common problem: PTSD. Chad Robichaux knows that well.
Robichaux is a former Force Recon Marine who served with the Joint Special Operations Command in Afghanistan. After eight tours of duty, he was sent home because of PTSD. Despite becoming a champion MMA fighter, his marriage, his family, and his life fell apart. He nearly took his own life.
But today, Robichaux is a different person. After finding peace by deciding to live second, he now has a program that helps other vets who are struggling. In a new film, Robichaux tells his incredible story and shares some riveting details about where he was.
Recently, I did a live Q&A session with an exclusive group of I Am Second followers and Robichaux to talk about his film. Participants got the chance to ask Chad a variety of questions and hear him go into more detail about his life and recovery.
One question, though, stood out to me. That question was about how we're supposed to respond to the vets returning from battle, especially those coming home with PTSD.
Chad's response? Be "authentically available." In other words, don't thank them for their service and think that suffices.
"I know that typical cliche, 'Thank you for your service.' Veterans hear that all the time," Chad said. "But beyond that are you willing to sit down and take them to lunch, a cup of coffee, and just let them talk? Because a lot of times they've isolated themselves so much they don't have anyone to talk to. Just like anyone else who has gone through a traumatic experience, oftentimes we just need someone to talk to, and having that forum to talk to someone starts with developing a relationship with them."
"I think developing friendships and relationships with veterans beyond just saying, 'Thank you for your service,' is something communities need to do, churches need to do," he concluded.
Watch the full Q&A below (the response about being authentic starts at 15:25). And if you'd like to be a part of things like this in the future, you can sign up here.
https://vimeo.com/169137328
You can watch Chad's recent film by hitting play below:
https://www.youtube.com/watch?v=9j2Cx-_lPuI
---
Jonathon M. Seidl is the editor-in-chief of I Am Second. Follow him on Twitter (@jonseidl) Instagram (@jonseidl), and Facebook (Jonathon M. Seidl).