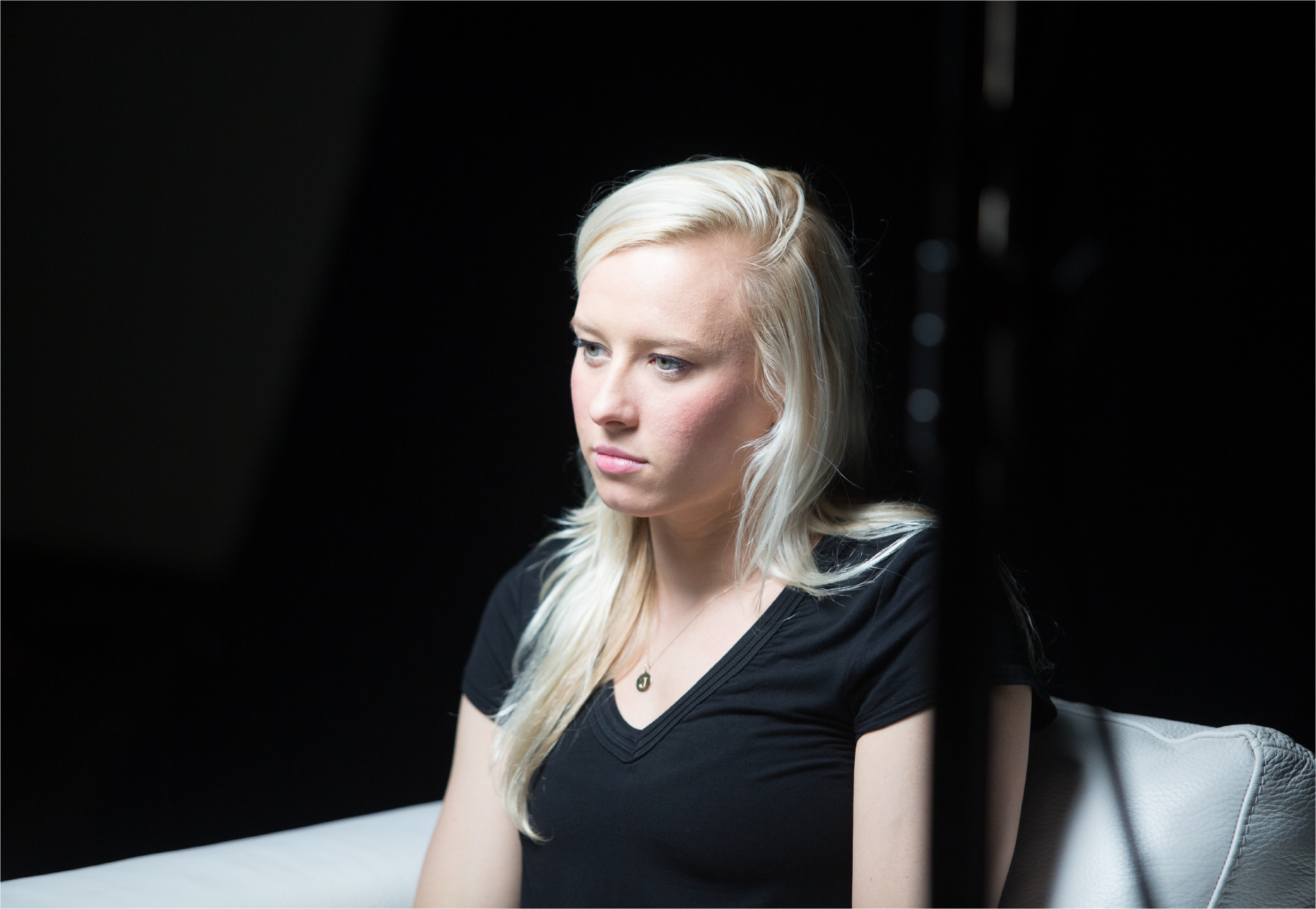 Jessica Long came into this world with a congenital condition that required the amputation of the lower portion of both her legs. But she also came with a fierce heart to compete. I got to chat with her just before she sat down to film with us.
"I can't believe I'm here," she said as the production crew set up for her interview.
Jessica discovered I Am Second because of her relationship with Shawn Johnson. They met because of Jessica's early interest in gymnastics.
"I love her story," Jessica said. "She talks about feeling like a failure after winning silver at the Olympics and nobody talks about that. That's not something you hear from athletes, but it's a feeling we are all familiar with."
Jessica has waded into multiple sports including gymnastics, cheerleading, ice skating and rock climbing. But she found her home in swimming where in 2004 she became the youngest Paralympian ever to represent the US at just twelve years of age. She won three gold medals in her Paralympic debut. She racked up four golds in Beijing in 2008, five in London in 2012, and another gold in Rio de Janeiro in 2016. She has swum to a total of thirteen Paralympian gold medals. She aims for another haul of gold in 2021.
"My fiancé's name is Lucas Winters," she said, "And when I told my mom that she laughed because his last name starts with 'Win,' And that just so fits me." (Lucas and Jessica have married since this interview)
"This will be my fifth Paralympics coming up," she said as she stood in the hall outside of our filming studio.
In addition to her impressive array of gold, Jessica has also brought home six Paralympic silvers and four bronze medals. After watching Shawn Johnson's film, Jessica felt compelled to tell her own story.
"I really feel like my story could really impact people," she said.
In addition to filtering through the countless inspiring stories that are sent in, travel schedules of potential Seconds also have to be coordinated with available filming dates. Making this happen with the schedules of elite athletes like Jessica Long can prove near impossible at times. But on this day, both Jessica and broadway actress, Amanda Jane Cooper, were able to share their story with us.
"I got a call literally like five days ago and it all just worked," she said. "I travel a lot with my competitions and such, but it all came together to be here today for the filming."
Jessica's unique journey from an orphanage in Siberia to an adoptive family in the US and eventually Paralympic gold is already making a big splash on people's hearts.
Jessica Long's official White Chair Film is available to view now. If you, like Jessica, have been inspired by the stories on I Am Second to share your own story, you don't need an official filming to get your story out there. Begin telling your story right where you are. Share with your friends, family, classmates, or anyone else you interact with.
The simplest way to think of how to tell your story is to start with a 15 second version that goes like this:
BEFORE I met Jesus I was ______________ (What was a struggle you faced?)
THEN Jesus ______________ (What was something God did in your life or that you came to understand about God?)
NOW I am __________________ (How has your life changed since?)
Who will you share your story with?