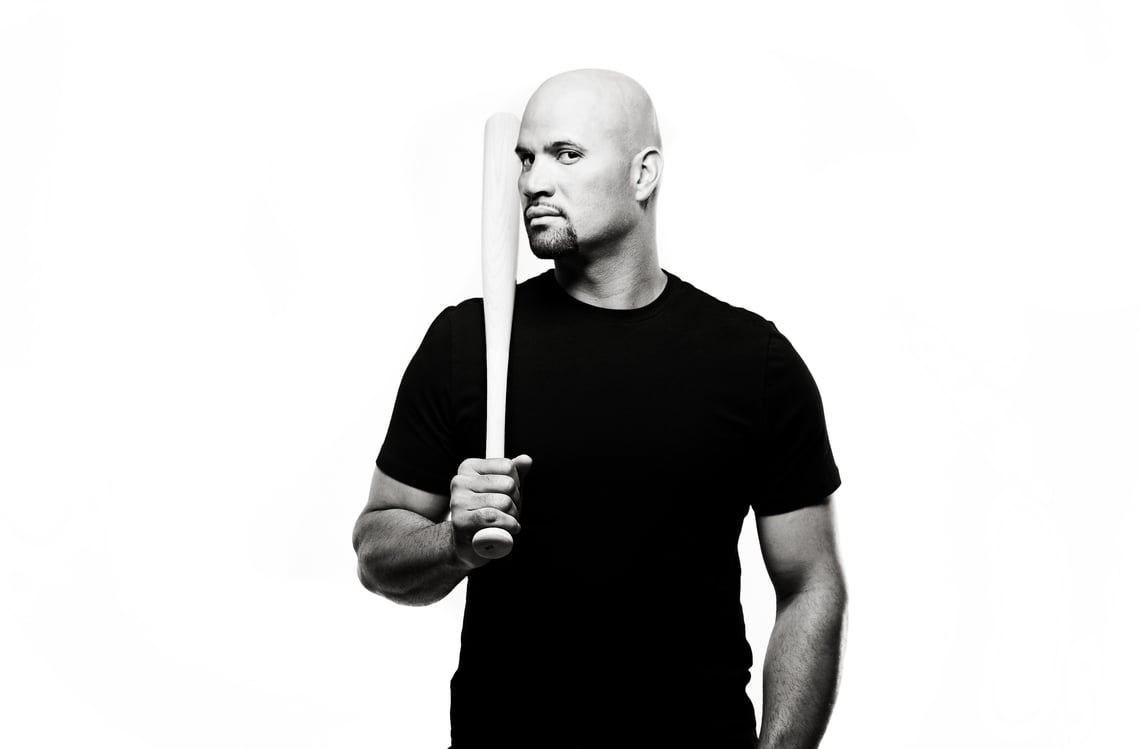 "We did not choose Down Syndrome. Down Syndrome chose us."
Albert Pujols' storied Major League Baseball career has been filled with frequent moments in the media spotlight. 500 plus career home runs will do that. However, only recently were audiences able to get a glimpse into his passions beyond baseball - God and Family. Any conversation about those passions eventually leads to the subject of Down Syndrome.
Pujols sat down with I am Second for a candid interview detailing how he met the love of his life Deidre and her daughter Isabella, who had been diagnosed with Down Syndrome three months prior to them meeting. The love and care Deidre displayed toward Isabella attracted Pujols to his future wife and he proudly took on Isabella as his own when they wed in 2000.
The diagnosis of Down Syndrome can be an emotionally confusing experience that impacts over 6,000 families a year and with medical expenses twelve times higher than the average family. As a single mother at the time, Deidre knew minutes after her daughter was born that she had Down Syndrome. But ask most parents who have faced the challenge and they'll express a sense of joy and calling as they raise their children. For Albert and Deidre, this calling took the form of the Pujols Family Foundation (PFF), which they started in 2005 to spread awareness of Down Syndrome.
The foundation raises awareness, provides hope, and creates supportive and memorable events for families impacted by the condition. This work extends beyond the United States and into Albert's native home, the Dominican Republic, to aid impoverished children through education, medical relief and tangible goods. Altogether, PFF hosts over 100 events every year around the world.
"It is my passion. Having a child with special needs will change everything in your life. Also, growing up in the Dominican I had first-hand understanding of global poverty," remarks Pujols.
Of all the organization's events, the proms are his favorite. "We host a series of proms for kids and young adults with Down Syndrome. Over 1,000 people with Down Syndrome each year attend one of our proms across the country. I love to see the happiness on their faces. I love to see them dance! It is a night of pure happiness and joy. It truly is the happiest place on earth."
When Albert and Deidre travel around the globe, they are transformed and inspired by the families and children they meet. While special needs came at them like a curveball, Albert and his wife have turned it into a home run for many families all over the world.
Despite Albert's prolific career in baseball, it's nothing more than a means to an end. "God has blessed me with the platform of baseball, so that we can do this work," shared Pujols.
As demanding as his career may seem, he refuses to let it distract him from his family. When he steps up to bat, he runs the bases fueled by a passion for his family and the greater special needs community. In May, the foundation will celebrate ten years of service to Down Syndrome families in the United States and the Dominican Republic.
To hear more of Albert's story, watch his I am Second film here.