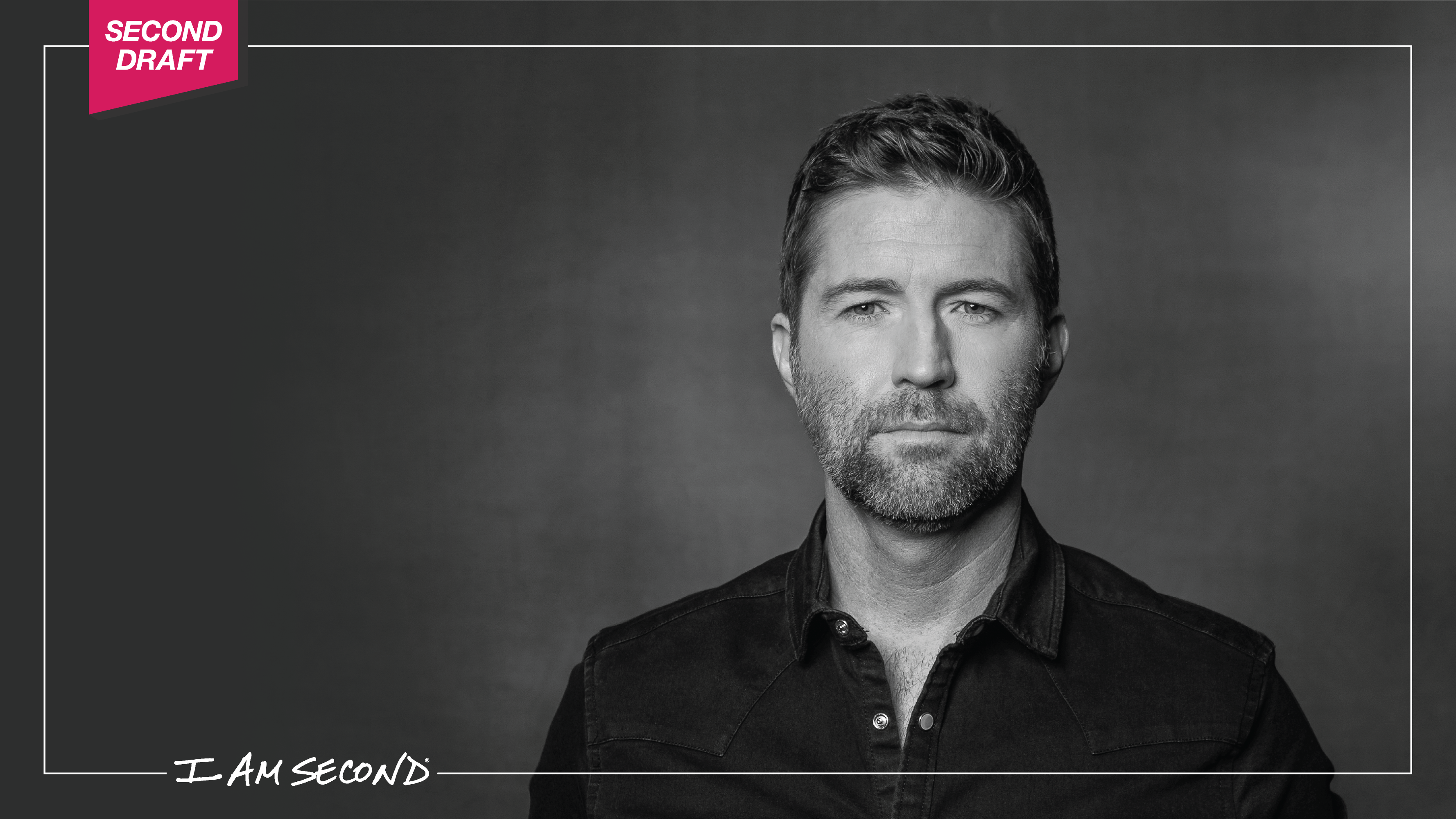 Country music star, Josh Turner, nearly ended his career before it began with a vocal cord injury. Since then, he's had a string of injuries, surgeries, and even two concussions that continue to challenge his ability to perform. Here we share five things we've learned from his just released new film with us about fighting for your dreams.
1. Physical Struggles are Never Just Physical
"There's been some really tough, challenging things that I've been through. I've come to realize that I have been in a spiritual battle, especially since I decided to do singing with my life."
In this new interview, Josh Turner shared the shockingly long list of physical challenges he's had to endure through his career. Numerous injuries, two concussions, and, most recently, a sinus surgery. And in 1996, Josh Turner had a lesion on one of his vocal chords that could have ended his career before it ever really started. Looking back, Josh Turner realizes his physical challenges have never been just physical. That's true for all of us. Physical challenges hit us emotionally, mentally, and spiritually, too. Recognizing that gives us strength for the fight.
2. You're Gonna Have to Fight
"There might be something you love to do, whether it's singing or something completely unrelated. Sometimes you're just going to have to fight for it. You're going to have to fight for your job. You're going to have to fight for your marriage and your home. You're going to have to fight for your children or anything else that has value."
Josh Turner says this is one of the toughest lessons he's had to learn. Alongside all his successes, he's had a string of challenges and setbacks. After each win, he finds another fight he has to enter. Good things in life don't just happen, you have to fight, struggle, and push through the tough times to get to the good things.
3. Winning Does Not Guarantee Happiness
"Sometimes the success we want to achieve leaves us with a flat, empty void. I've learned firsthand that the only way to fill that void is through Jesus."
Josh Turner's breakthrough hit "Long Black Train" won him both an encore performance at the famed Grand Ole Opry and a nomination for "Song of the Year" from the Country Music Association. (Hear the story behind this song in our original interview with Josh Turner here.) Shortly after, he was nominated for two Grammy awards including Country Album of the Year. Clearly, Josh has found success in the country music industry. But all these awards and albums aren't the source of his happiness and fulfilment. He reminds us that winning the fight for our dreams doesn't guarantee happiness. You need Jesus for that.
4. Second Place is the Real Win
"I've said since the day that I got my record deal that this is not just about me. I want to be able to have a platform to make a positive impact on people's lives."
In his interview, Josh tells of a trip he took to Israel. He stood on the banks of the Sea of Galilee and recalled a story from the Bible. Peter and his brother, Andrew, were fisherman on that sea when Jesus walked up and saw them. Jesus called out to them and said, "Follow me. I will make you fishers of men." Peter and Andrew quit their job that day to follow Jesus. Josh entered his career with a dream that went beyond just getting rich and famous. He wanted to make an impact on people's lives. He wanted to do what Peter and Andrew did and spend his life impacting people's lives. Putting others ahead of ourselves is the real win in life.
5. God Wants Trust Not Just Talent
"God said to me- "'I'll get you there- all you have to do is trust me."
Music is a risky industry. There are plenty of equally talented artists who never make it on the radio and never land that big contract. It's a risk. Josh knew that going into music. But he heard God calling him to trust that he will get him where he needs to go in music. It's trust that God asked Peter and Andrew when he called them out of their career and into a whole new life. It's trust that he's asking of you, whatever fight or struggle you find yourself in the middle of, trust God. He'll pull through for you in the end.
Watch our new interview with Josh Turner here.