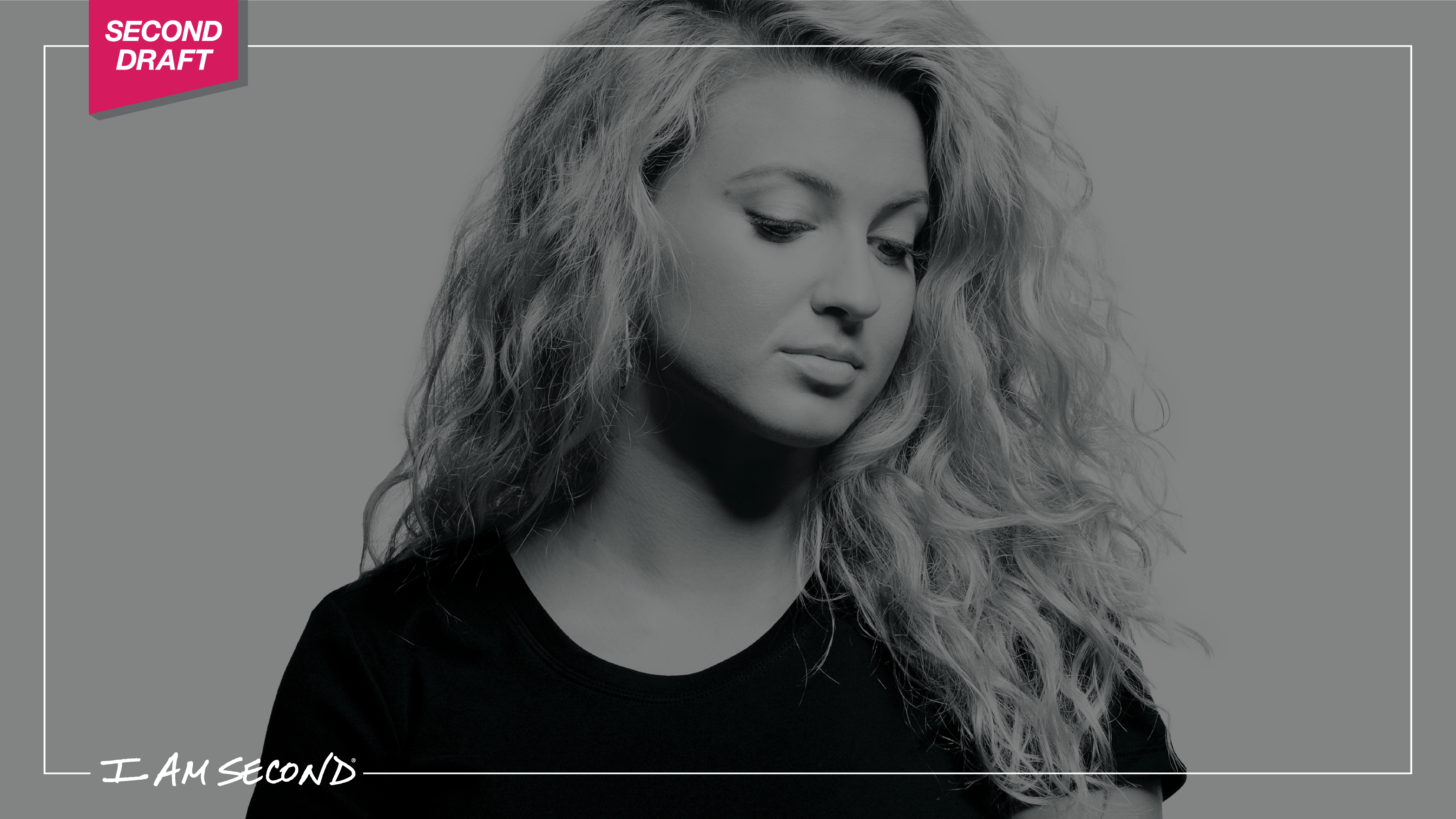 Her hit album Hiding Place, which would go on to win Best Gospel Album, still rung in our ears when Tori Kelly first shared her story with us HERE. She talked about her struggle to enter the music world, the expectations she fought against, and her inspiring rise to win Breakthrough Artist of the Year. Now she has a new album, Inspired by True Events, that gives hope to anyone facing real life struggles. Like many of the songs written in the Bible, Tori Kelly's lyrics has a knack for giving hope by describing not just the good things of life, but the depth of her sadness. Here are a few of the truths I found confirmed in her songs:
1. The darkness is real
"Some days I wake up wishing I hadn't
Just leaving the house is hard to do
Clouds make the sunshine hard to imagine" - from "Until I Think of You"
"You have put me in the lowest pit,
in the darkest depths…
You have taken from me friend and neighbor
darkness is my closest friend." - from Psalm 88
We've all heard the snappy one-liners meant to shine up the darkness in our lives. But their healing effects rarely last longer than it takes to say them. The only way to really shine light into the darkness is first to recognize that its dark. Denial needs no healing. Ignorance needs no help. Or to reference Jesus' words: only the sick know their need for a doctor.
2. It takes time for truth to seep into the emotions.
"And I know that I'll see you again,
but I don't want this to be the end.
It's hard to say goodbye
'Cause you're gone this time." - from "Your Words"
"O God, why have you rejected us forever?
...But God is my King from long ago;
He brings salvation on the earth." - from Psalm 74
Tori Kelly sings about the loss of her grandfather in "Your Words." She knows she will see him again in heaven, but she feels the pain of the loss before she can feel the hope of that truth. In the same way, the author of Psalm 74 opens his song with an emotional truth. He knows that God will eventually come back to save his people, but emotionally it feels he has left forever. Isn't that how loss always feels at the beginning? Recognizing that the pain comes first can give us the power to endure until the hope seeps in.
3. It's okay to be sad.
"You never tell me that you love me
Oh, what a mess of me you've made
It won't make it all better, won't make it okay
But 'Sorry' would go a long way." - from "Sorry Would Go a Long Way"
"Why, Lord, do you stand far off?
Why do you hide yourself in times of trouble?" - from Psalm 10
This truth is a motto in our family. We first started saying it when we lost our second child. She was born already gone. We asked God a lot of questions. He didn't give a lot of answers. But we did find comfort in verses like the one in Psalm 10 that told us it's okay to be sad, to have questions, and to bring it all to God. In "Sorry Would Go a Long Way," Tori Kelly also speaks to this truth in saying out loud the cause of her pain. What are you struggling with? What is causing you pain? Speaking it out loud, to God or others, can start the healing process.
4. God is bigger.
"My strength, my God, my love, my life
You're all I need to get me through the darkest night
My peace of mind 'cause I know you'll never leave my side" - from "Until I Think of You"
"Even though I walk
through the valley of the shadow of death
I will fear no evil,
For you are with me." - from Psalm 23
This is the greatest truth of all. The darkness is real. Pain may linger on. Sadness may get overwhelming. But we can walk through the darkest valley, through death itself, and know that there is one bigger than all of it standing right next to us. Knowing who has your back makes all the difference. He makes no guarantee of ease and comfort, in fact he promises hardship. But most importantly he promises his presence, to bring us through to the other side.
If you haven't seen Tori Kelly's story check it out HERE.