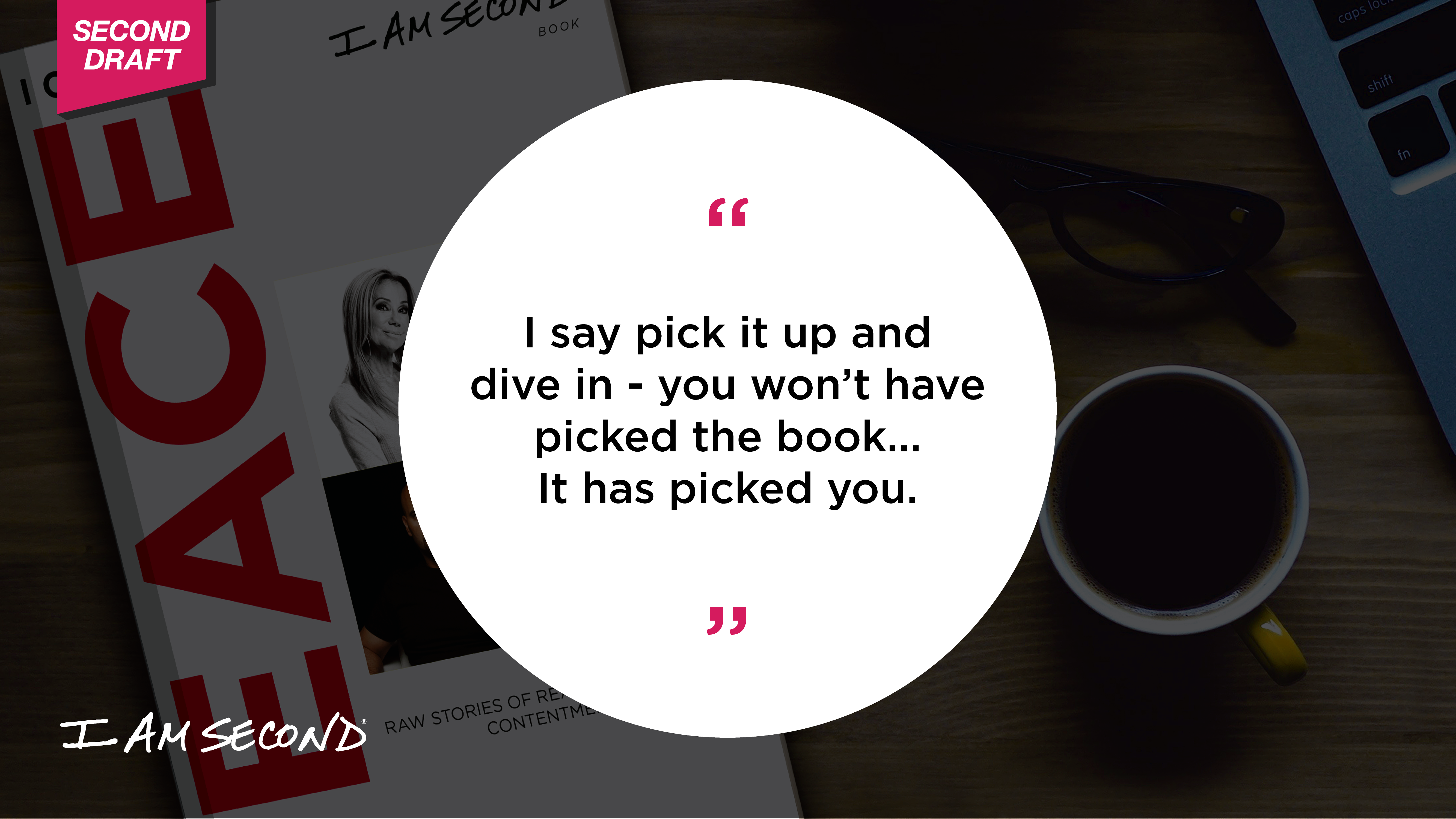 We've let a select few take a sneak peak at our new book, I Choose Peace: Raw Stories of Real People Finding Contentment and Happiness. Here's what they are saying:
Favorite Quotes from I Choose Peace
Michael S's favorite line: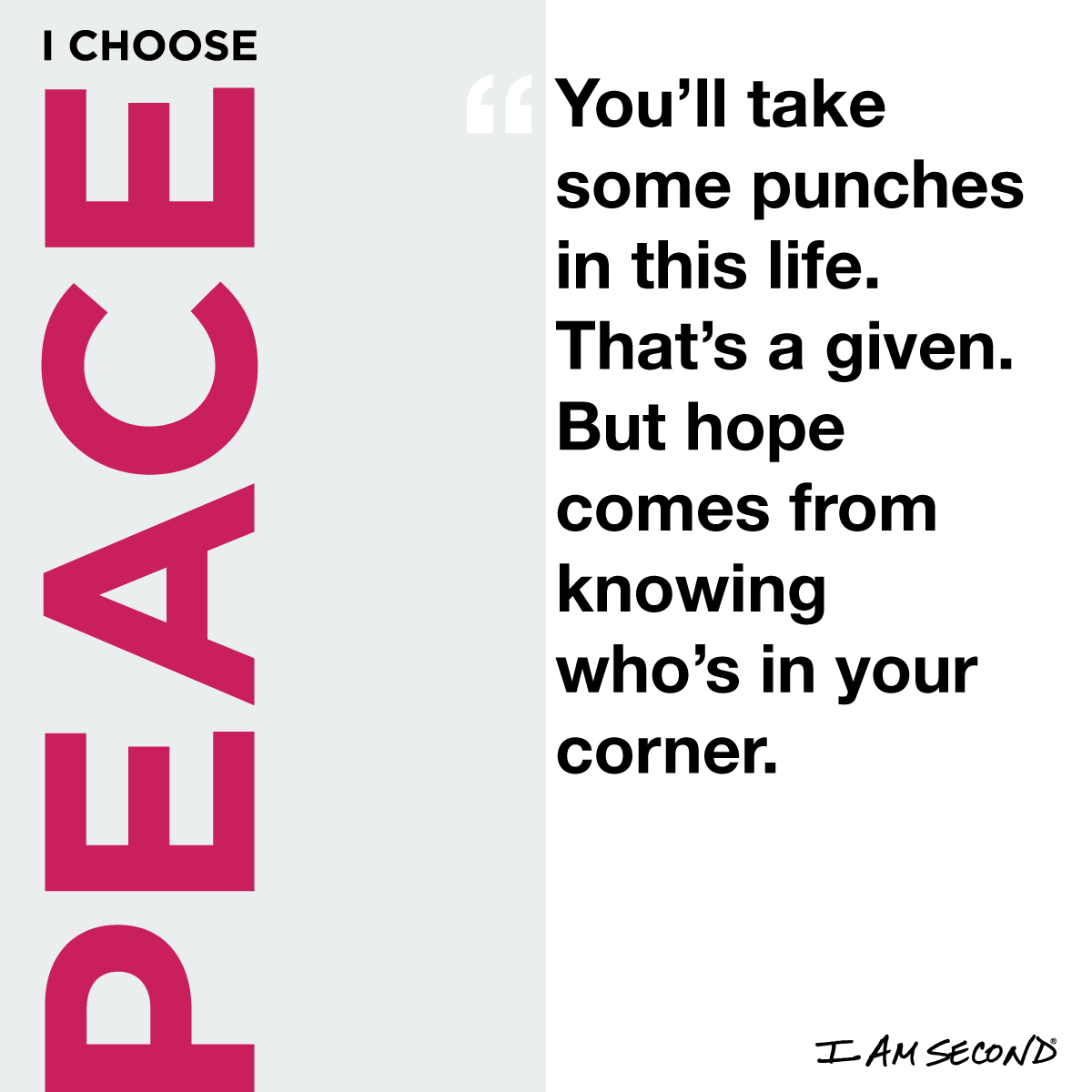 Donna C. loves this one:
"God is perfecting us. Not a physical perfection or a personal perfection, but God's perfect love. He is perfecting love in us. That love leads to perfection in a world yet to come. It's something to look forward to."
Antonio H. says this paragraph really got him:
"Peace doesn't get you out of the pain. It gets you through it. It doesn't remove you from the craziness. It removes the craziness from you. It doesn't take away the nasty comments, the frowny-face emojis, or the dirty look someone gave you. It just says, 'I've got you.' Peace is you smiling at the thunder and laughing at the wind, not because you control the storm, but because you know that the One who does is on your side."
Kevin C. pulled this one from the chapter featuring Chip and Joanna Gaines.
"When you take a step out in faith, that's where the greater reward is. God is really wanting us to take a further step."
Reviews from those who've read it
Jeanette M. said Kathie Lee Gifford's story brought real life change to her concerning forgiving people who have wronged us:
"It's no small thing that as I am studying the Sermon on the Mount that I read of Kathie Lee Gifford's account of forgiveness for her husband's very public infidelity. And at the same time being in a situation that calls for forgiveness. I did the math. Seventy times seven is 490. I asked Jesus about number 491, and He said, "If you are counting, you are not forgiving. #IChoosePeace #Iamsecond #LiveSecond"
Donna C. said the stories on marriage spoke into her own marriage:
"Being married, you know that you will take risks, in this book, Joanna Gaines reminds us that life with God is a risk just like a marriage. It is so worth the ride! I choose peace has many stories like this that can help you choose peace as well! It is a must read."
Talita B. was struck by how relatable the stories were:
"Sometimes you read a book expecting only some parts of it to speak to you. However, in "I Choose Peace" you will find not only an account with which you identify the most, but you will also find yourself being ministered to where you did not know you were wrestling for peace. This life Jesus won for us is whole, and so should be our peace. We don't need to compromise. I say pick it up and dive in- you won't have picked the book...It has picked you. #IChoosePeace #iamsecond"
Antonio H. found the stories immediately relevant:
"From the moment I cracked the cover it was as though I was drawn into another realm. A realm where time had been rewound. A look back at years past, as though I were reading snippets of my past life. My life before coming to know Father. The stories are so real, so familiar... so relevant."
I Choose Peace is now available for pre-order, and if you pre-order now, you'll get 3 advance chapters of the book, a group discussion guide, and 28 days of the Live Second daily reader. Get your copy today!