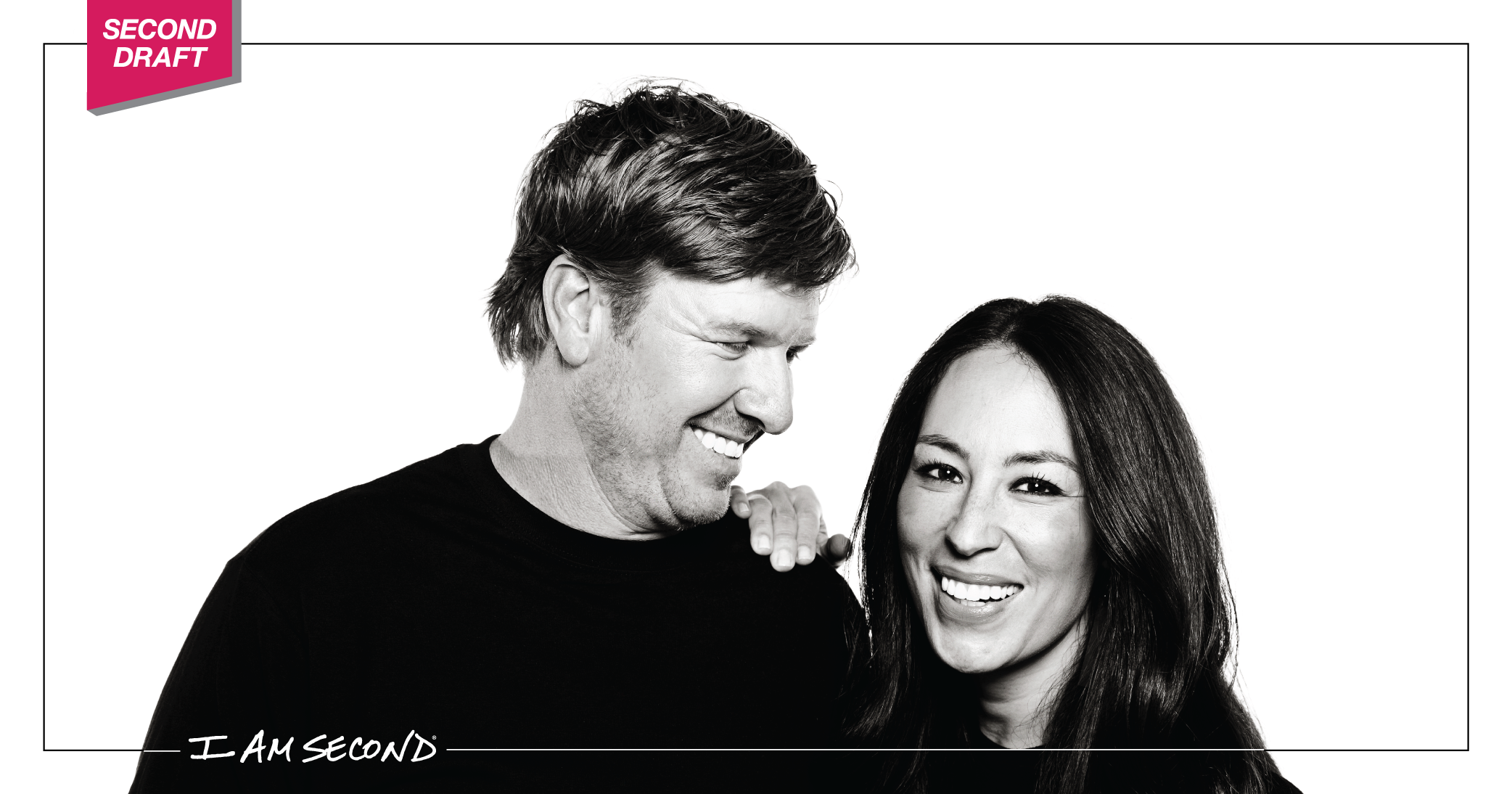 Starting in 1999, TIME Magazine has released an annual list of the 100 Most Influential People on the planet. As you might expect, the list consistently brings in plenty of criticism, controversy, and, of course, speculation on who was snubbed and who shouldn't have been listed at all. But this year's list named two of our own favorite people, Joanna and Chip Gaines, whose story we featured in a White Chair Film last year.
Most people know them because of their former hit show on HGTV, Fixer Upper. They have also created buzz in talking about launching their own TV network, though details are still scarce at this point. But we know them for the bigger story of their lives. They are a couple that genuinely love each other, their family, and the people they serve with their design and home renovation endeavors.
With each name on the TIME's list comes a short article written by another influential person telling us why these people deserve this honor. Tim Tebow, former NFL quarterback, wrote the article for the Gaines. "They are grounded in a strong faith," Tebow says, "which keeps them focused on what truly matters in life. People matter. Loving people matters. And Jo and Chip are amazing at loving people."
Pretty much everyone reading this has watched at least one of their episodes. There is a good chance you've bought something Joanna has designed or attempted at least one of the handyman projects you watched Chip do. They have affected the home design and décor of most of the people reading this right now. But these impressive marks of influence are not why the TIME Magazine article tells us they should be on this list. We are told that's because, "Joanna and Chip Gaines are two incredible people with incredible hearts."
This strikes at the core of what it means to live Second. When a person says, "I Am Second," they are saying career, money, fame, success, and, yes, influence, is not as important loving God and loving others. A Second knows that living out this kind of love trumps anything else you can gain or win in life. It's not what you get but what you give. It's not how much influence you gather that matters, but how good you are at using whatever influence you have to help others that makes all the difference in life.
For two people who have wielded their influence well, who have put God first, others first, and who have inspired us to do the same, we send out a big congrats on making this list. Well done. Now, let's go watch their film one more time.