Please enjoy the following update from Second and former Navy SEAL, Remi Adeleke:
Hello I am Second family,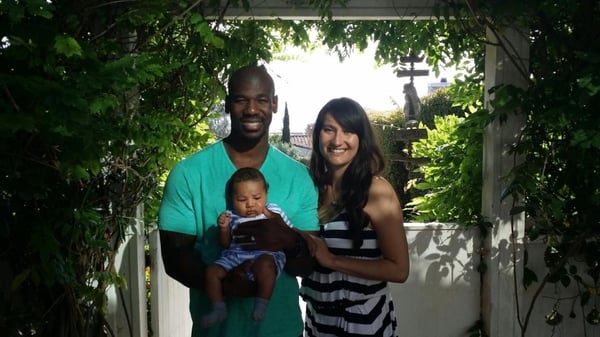 So much has happened over the past few months. For the sake of time, I'll only touch on the highlights. First, my wife Jessica gave birth to our baby boy Cayden on February 19th. He was born weighing 7 pounds 6 ounces and measuring 20.5 inches long. Cayden has brought so much joy to our lives, and has taught us a new aspect of love we have never experienced. Providentially, my brother's wife gave birth to their first child on the same day!
God has also blessed my company. For those who don't know, I am part owner of a consulting company, Acumen Performance Group (APG). APG trains Professional Athletes, Collegiate Athletes, Olympians and Corporations on SEAL principles. Our topics range from Team Building to Mental Toughness. This second Quarter of 2014 is projected to be our biggest quarter in our company's history. I truly credit all of our success to the Lord our God.
Last year APG had the luxury of running the I am Second Leadership Team through a day of TEAM training. Considering all the athletic and corporate organizations I've worked with, our event with I am Second is among my favorites.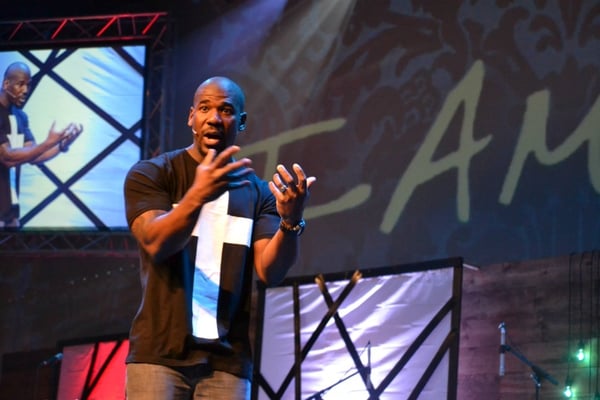 Lastly, with I am Second Speakers, there have been many opportunities for me to share my testimony, help others discover the I am Second movement. At these events, we've seen many live Second!
-Remi Adeleke
Momentum for I am Second Speakers continues to grow, bringing Seconds and their stories to conferences, college campuses, churches and special events everywhere. Recent bookings include speaking engagements for Seconds Matt Barkley, Remi Adeleke, Karen Green, Bradie James, Sean Lowe, Jason Castro, and I am Second author, Doug Bender.
Please stay tuned and connect with I am Second Speakers on Twitter and Facebook.