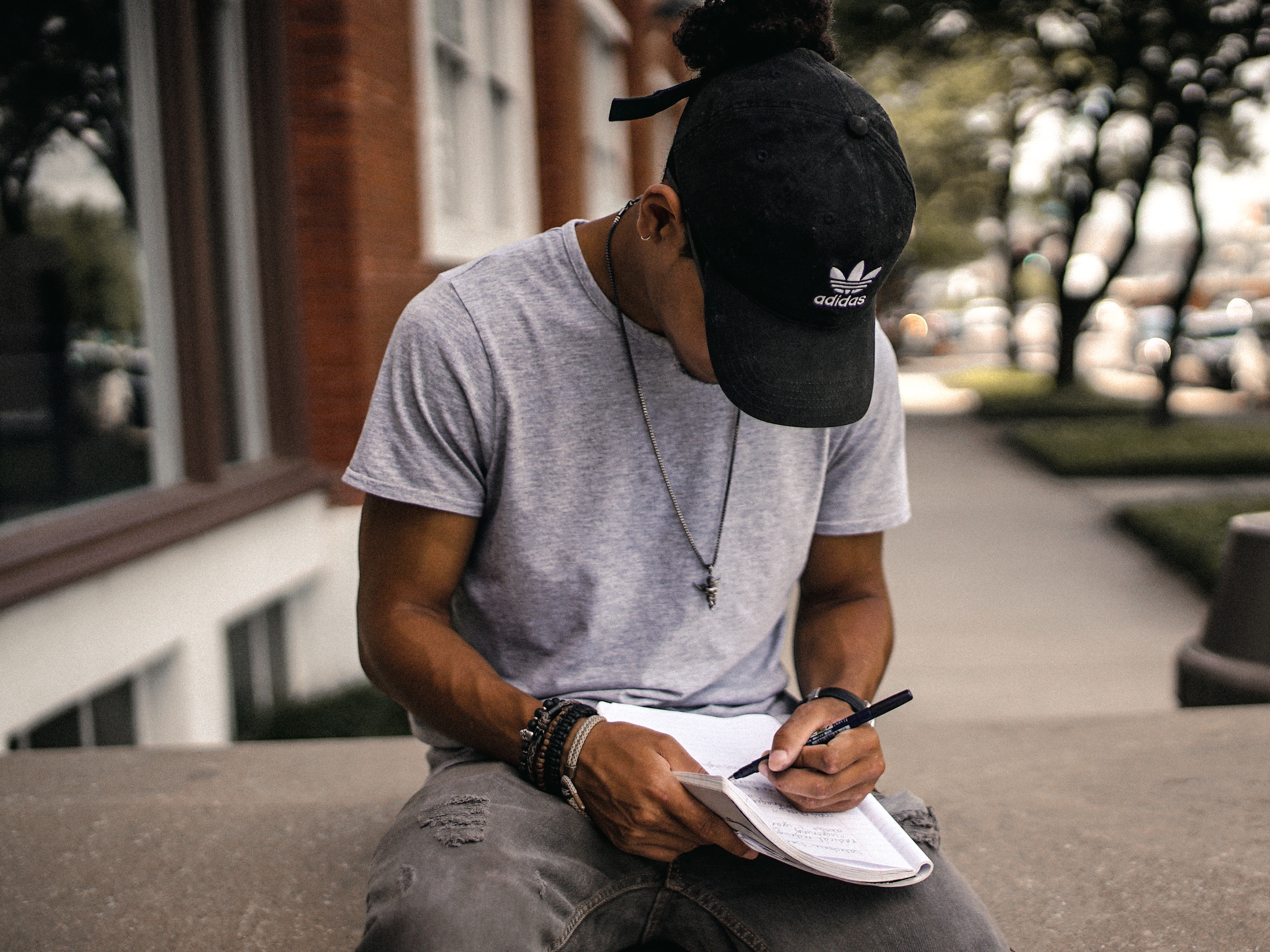 Here's a confession: We love fall. It might be our favorite season. Maybe it's all the displays of school supplies – fresh, empty notebooks, rollerball pens, and brightly colored highlighters all lined up. Just looking at them makes us want to write lists and get organized for a new start even if we've been done with school for years. Maybe it's the arrival of the crisp coolness that calms the heat and makes us stop to take a breath. Even more than the start of a new year, fall feels like a time to set intention – a time to make plans, to think about things we love about our life and things we'd like to change, ways we'd like to grow, new things we'd like to try. It's a time to reset and resolve.
Today, we thought we'd share a few of our fall resolutions and hear about some of yours.
1. Get outside
Remember that new fall air we were talking about earlier? Outside is where we find it. This resolution might look a little different for everybody. Maybe, for you, it means taking ten minutes on your lunch break to walk the streets and think or pray or even just breathe. Maybe it means sitting outside somewhere early in the morning before the to-do list of your day kicks in. For us, it means trying to carve out time to go for a run, and letting those breaths of air fuel our pace. Lately on our runs, we've been listening to the #YourStoryMatters playlist from our Spotify channel. There's something contemplative and soulful about this mix that clears some space in our mind for thoughts and prayers and intention setting.
2. Get quiet
Our lives are full of movement. We rush from home to work and school and back again. We pick up an extra shift at the last minute and toss our uniform in our bag as we run out the door. We play sports and buy groceries and meet friends for coffee. This fall, we want to focus on getting quiet – finding moments in all of this movement to sit and be still.
There's a story in the Bible about a man named Elijah who wants to speak to God, so he goes to the top of a mountain and waits. A wild and powerful wind blows through, but God is not in the wind. Next, a giant earthquake shakes the ground underneath him, but God is not the earthquake. Next, a fire roars across the mountain, bright and hot, but God is not in the fire either. Finally, Elijah hears a gentle, quiet voice and he knows that God is there. In the quiet, we can be still. We can listen and be heard. We can ask for things we need. We can find some much needed perspective that's hard to see when we're running past it at full speed. In the quiet, we can be guided by grace.
3. Get inspired
There are lots of different definitions of inspiration, but to us it means continually discovering love in our lives – in the work we do, in the people we meet, in our relationship with God. If you're like us, you might have a tendency to wait for inspiration to come to you or to only notice it when it arrives unexpectedly. This fall, we want to quit waiting, and go looking for inspiration instead. We want to see movies made by passionate people. Listen to some new music. Sit down with a friend and ask questions, hear some stories from their life that we've never heard before. Go to new places we've never been in our neighborhoods and our cities. Re-read a book we used to love when we were younger. Eat different foods that are new to us. Try a new way of praying, of listening, of discovering evidence of God in the world.
Want to make some fall resolutions of your own? Leave a comment below and let us know. We'd love to hear them.
Lead photo: Brad Neathery via Unsplash