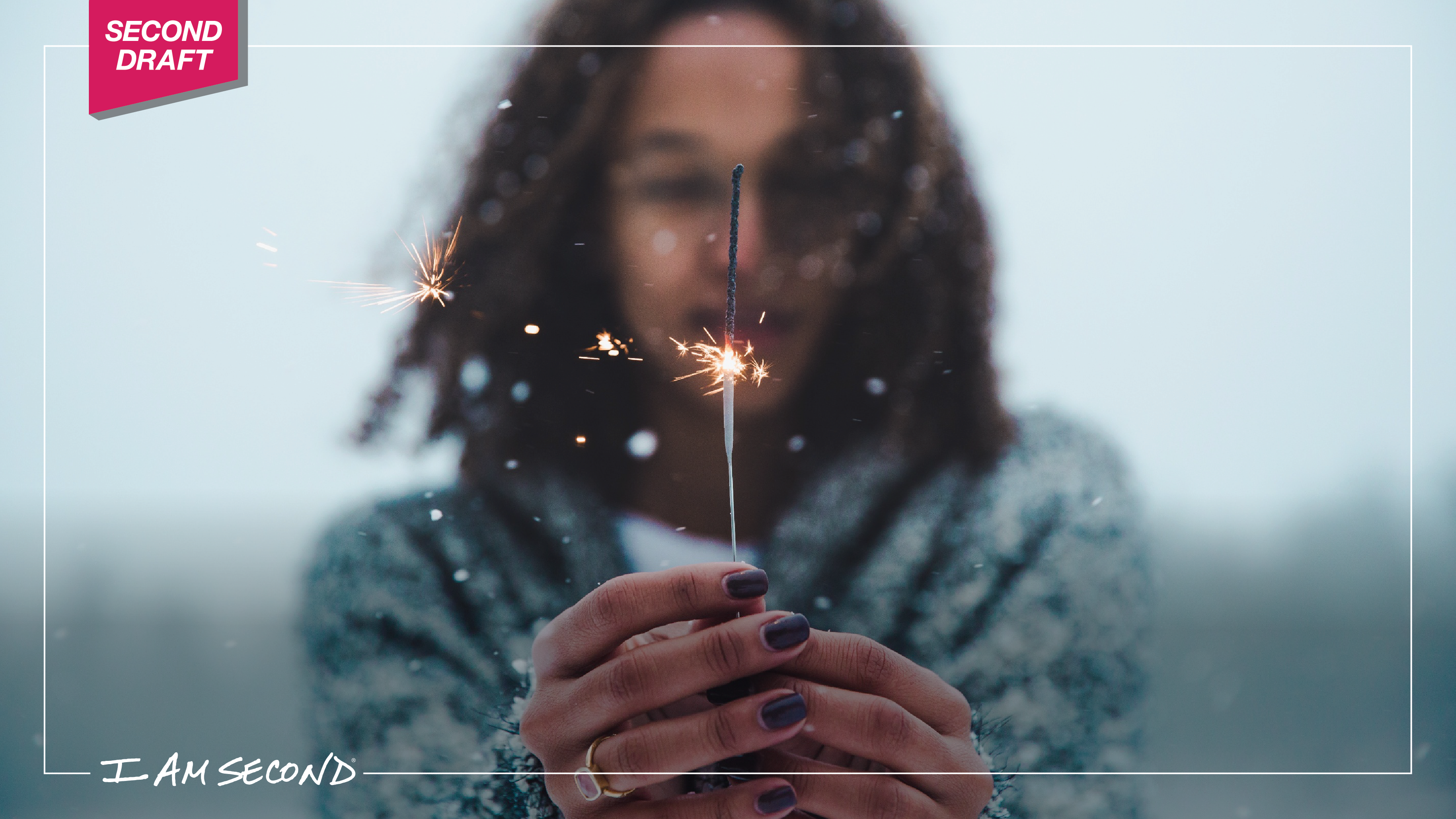 IMPORTANT ANNOUNCMENT: There is less than a week left until Christmas. For real, how did that happen? Even though December is racing by fast, but we hope you're finding moments of fun and rest in the middle of this busy season. Today we're counting down a few of our favorite Christmas carols – one for every day left until Christmas morning – to help make your spirits bright this week. Let's get into it...
Favorite Time of Year by India.Arie and Joe Sample, featuring Tori Kelly
"Chocolate smells fill the room
Kids are waiting just to lick the spoon
We forgot something at the store
Santa's ringing bells outside the door."
We love this collaboration between India.Arie, legendary pianist Joe Sample, and one of our favorite Seconds, Tori Kelly, because it feels like a tribute to real-life Christmas comfort where nothing's perfect (hands up if you forget something critical at the store every single Christmas Eve of your life? Exactly. Us too.), and yet somehow, everything still feels warm and good and right.
Mistletoe by Justin Bieber
"It's the most beautiful time of the year
Lights fill the streets, spreading so much cheer."
Did you know the tradition of kissing under mistletoe comes from a legend in Norse mythology in which an arrow made from the evergreen shrub was intended to kill a divine prince? When his life was spared, the mistletoe was transformed into a symbol of love, life and peace instead. We're all the way on board for that kind of redemption story this Christmas.
O Holy Night by Jillian Edwards
"A thill of hope, the weary world rejoices
For yonder breaks, a new and glorious morn."
O Holy Night was originally written to celebrate the renovation of a church organ in Southern France in 1847. The parish priest commissioned a poet-slash-wine-merchant named Placide Cappeau (who was known to have zero interest in organized religion) to write a poem for the Christmas season. It's a story with an unlikely outcome – kind of like trying to have a baby in a stable in the middle of the night in a strange town far from your home. Over a hundred and fifty years later, millions of people around the world sing Cappeau's lyrics with hope in their hearts to celebrate the birth of a baby who was both God and man. We like it because it's a story that reminds us God can do miraculous, extraordinary things through unexpected people in the unlikeliest of ways.
O Day of Peace - Josh Garrels
"May swords of hate fall from our hands
Our hearts from envy find release
Til by God's grace our warring world
Shall see Christ's promised reign of peace."
We can't think of a better prayer for our world this Christmas season than the words of this song written by Episcopal priest Carl P. Daw Jr. and singer-songwriter Josh Garrels.
The Christmas Song – Nat King Cole
Seriously, if we could only listen to one voice sing for the rest of our lives, Nat King Cole would be in the running. These iconic lyrics feel like the perfect way to end this countdown:
"Though it's been said many times, many ways, 'Merry Christmas to you.'"
You can find all of these songs and lots more of our holiday favorites on our Spotify playlist: I'll Be Home.
Previously on Second Draft:
Kathie Lee Gifford Leaves the Today Show in the Most Hopeful Way Possible
New Music from Our Second Family
#HolidayGoals and How We Stopped Hating Pinterest