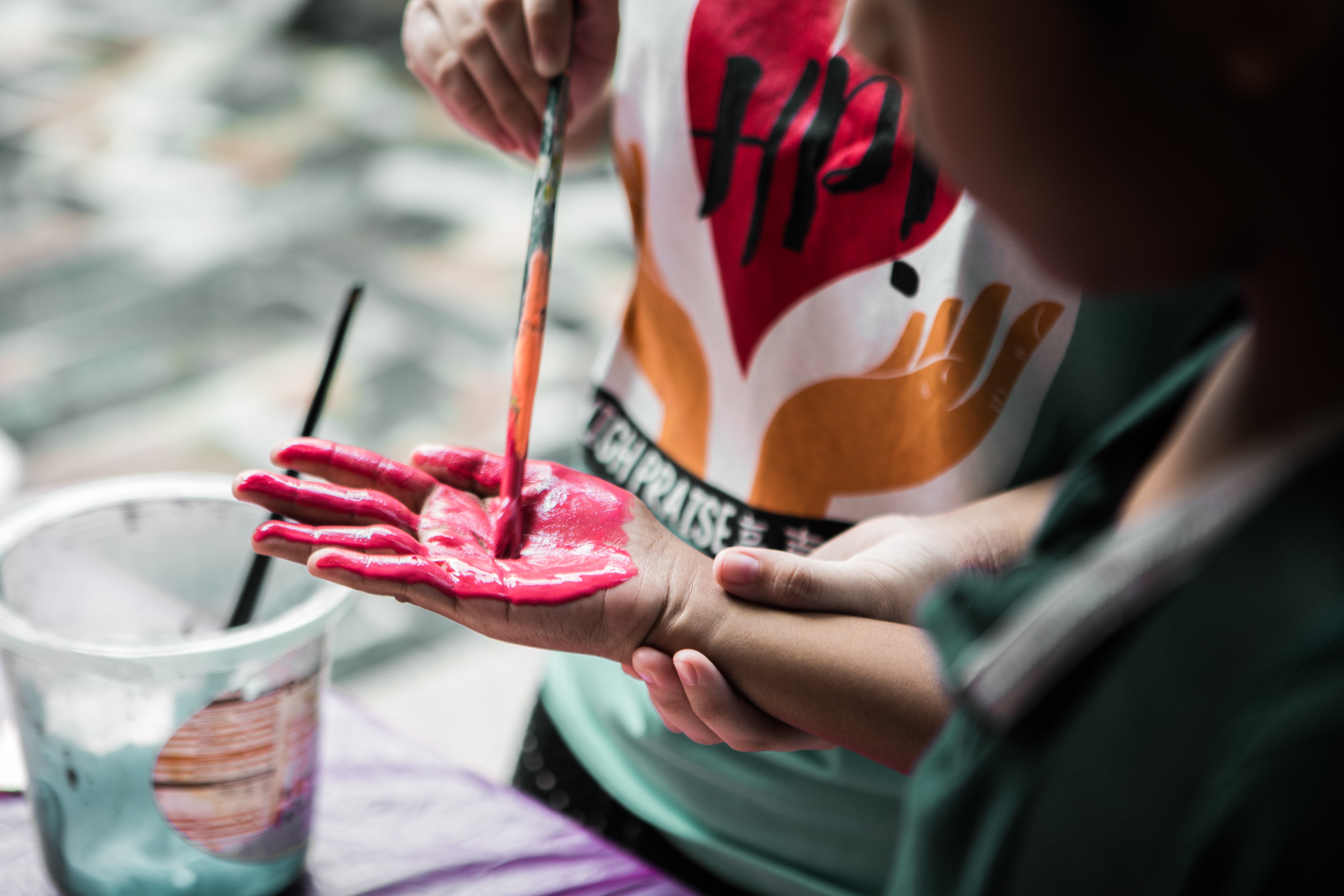 "Let me give you a new command: Love one another. In the same way I loved you, you love one another. This is how everyone will recognize that you are my disciples—when they see the love you have for each other." – John 13:34-35
At I Am Second, we are always trying to find ways to live out the thing that we spend so much time talking about, the thing that we hold in our hearts: putting God first by serving others and helping to meet the needs we see around us. Volunteering our time, our energy, our skills, and our resources is one of the ways we live a life fueled by love – a life modeled to us by Jesus. But, life is busy. For most of us, our days are full of responsibilities, relationships and to do lists. With so many demands on our time and attention, it feels hard enough to carve out space to share with our closest friends and family, let alone find room for anything else. When it comes to finding time in a full life for something new, making a start is usually the most difficult part. Where should you volunteer? How often? What skills do you need?
For us, deciding where and when and how starts – as most things do – with love. It is always, always easier to make room in your life for things that bring joy. What do you love to do? What are you passionate about? Maybe you love to read. You might start by getting involved with a literacy program at a local library or elementary school. Maybe you love to cook. Get in touch with a soup kitchen in your area and ask about volunteering to help cook the meal once a month. The things we love are a part of us, and sharing them is one of the ways we share ourselves with others in a way that nurtures and expands our resources of love rather than depleting them.
Here are a few ways to get started volunteering right where you are:
Call your local church
Lots of churches already have relationships with local organizations like schools, soup kitchens, shelters, libraries and mentoring programs with lots of opportunities to get involved in your community. They are a great resource for finding the right place to start.
Also, there are a ton of ways to volunteer in your church itself by doing something that's meaningful to you. Maybe you thrive around other people – you could volunteer to welcome people as they come in the door or serve coffee after the service. If you're more of a behind the scenes person, you could volunteer to help set up chairs or train to work with the sound team. Find something you're excited about and try it out.
Build friendship, community and connection
You don't always have to find an organization or program in order to give your time and attention to someone who needs it. You could host an early, mini-Thanksgiving and invite people that are new to your community and need a little help connecting and finding a starting point for building friendships. You could drop off a meal to a neighbor who's battling an illness. You could offer to babysit for someone who's struggling to cover childcare. Ultimately, volunteering is about saying, "You're not alone. You're seen. You're loved. We're in this together." Finding little ways to do that with the people around you is great way to start that practice in your life.
Try VOMO
VOMO is an app that connects users with lots of to volunteer in their local communities. You can download the app and sign up through their website to find opportunities to donate your time, and connect with others doing the same in your area.
1 Thessalonians 3:12 says, "And may the Lord make your love for one another and for all people grow and overflow, just as our love for you overflows." If you've never volunteered, you can start small – maybe once a month. Try it and see what happens when you carve out time to share yourself and your love with those who most need it – you might find that God makes that love grow and overflow into all the other parts of your life.